Every new parent knows the
importance of massaging the little one
and how far it helps them feel relaxed, comfortable and also aids in their digestion and sensory stimulation. But are we doing it right?
This dad, Vishal Baid, in his quest to provide his child with the best, realised there weren't enough
massaging oils
brands that used pure ingredients on children's skin. That's when he decided to put his expertise in the
skincare
industry to good use and launched the baby care segment in his brand La Marinere.
About La Marinere:
At present La Marinere caters to specialise in the Baby Massage Oils sector and soon look to expand to other baby product essentials such as shampoos, powder, etc.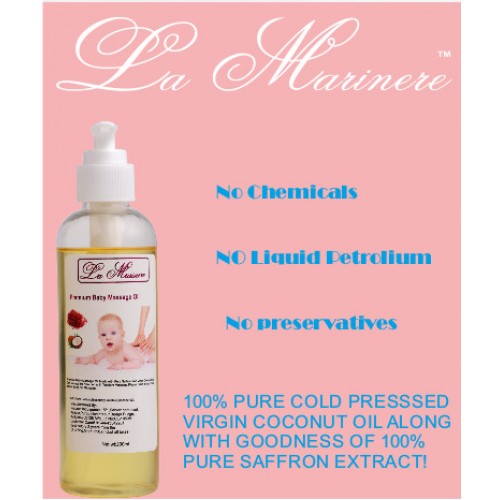 What's unique and special about them:
100% herbal ingredients and mostly preservative and chemical-free oils in La Merinere's USP and they achieve this by making Freshly Extracted Oils (FEO). Freshly Extracted Oils are those that are extracted after your order is received- so you know that they are fresh, and not old stock from the shelves!
In addition to their coconut, almond, flaxseed and jojoba oils they have a specialised product called Premium Baby Massage Oil- which is a combination of 100% pure coconut oil and pure saffron.
The oils use 100% pure virgin coconut oil that is cold pressed, and fresh saffron extracts – done at their facility after you place an order, so you know your little one gets nothing but the best.
La Marinere only makes ISO and HACCP certified oils that are non-comedogenic, safe and tested for use on newborns. It is suggested that moms first do a skin test before they apply on their babies to steer clear from allergies that could be caused by natural herbal products.
Since they are absolutely free from preservatives, the shelf life of these oils is low. But given that parents would not want to stock up when instead they can get a freshly extracted oil that's safe for their child' skin on every order, it shouldn't be a worry.
How to order:
How are they priced:
The 200ml massaging oil is priced at Rs 550.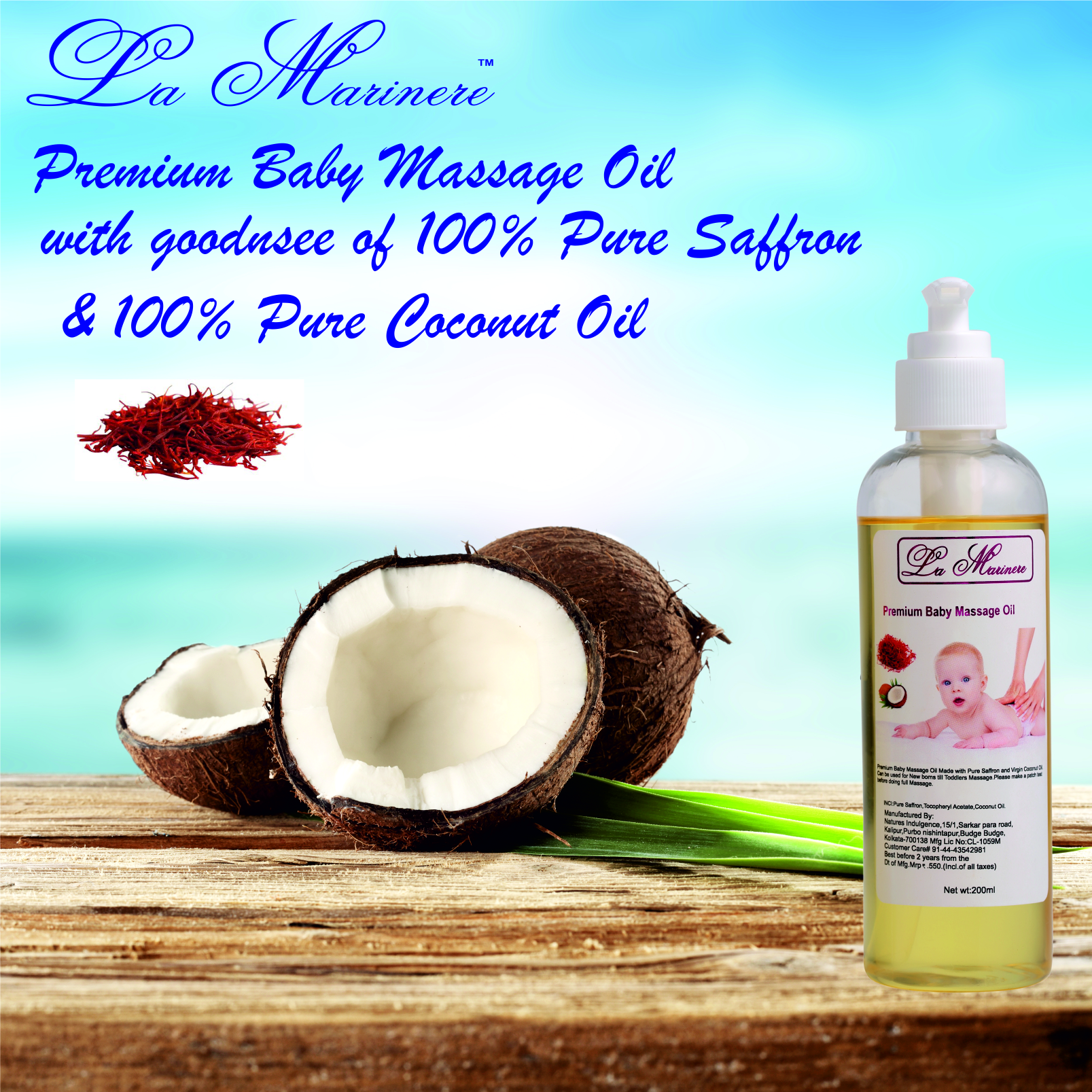 This post is written in association with La Marinere.