Here is Gopika Kapoor's next column (read earlier columns here) and without a doubt she shares a myriad emotions, anguish and empathy for all the kids with special needs. She doesn't want your sumpathy but all she wants is a change in attitude. You can read more of her columns here.
If you would like to request for specific topics then please do drop us an email at info@kidsstoppress.com or share it in the comments below or on Facebook or Twitter.
Gopika Kapoor, the author of well known books like Spiritual Parenting: Wisdom (and Wit) for Raising your Child in a Stress-free and Spiritual Environment, asks all the mommies to spend their time doing activities that they enjoy rather their following certain norms that restrict them to do so.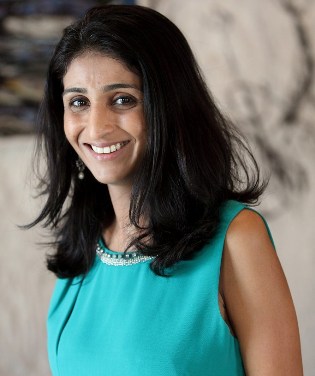 When I started writing these columns, I thought I'd ease into it, talking about the lighter issues surrounding parenting first and then tackling those aspects of parenting that require 'tough love'. But last week something happened that made me decide that we need to talk about some things right now.
On Saturday 26th, July, a 6-year-old girl went to the Fun City Play Area at Oberoi Mall,Goregaon, Mumbai like she does every weekend with her parents. This time however, she was asked to wait outside and meet the manager. After some time, her parents were told that she could not enter the play area as other parents had complained about her.
Because you see, the little girl has albinism, a genetic disorder that causes the skin, hair or eyes to have little or no colour, and her parents were told that "the other kids were getting scared looking at herâ€_x009d_.
Tiana's father Neville shared the following with Firstpost: "Tiana's mental development is also delayed due to this condition. Playing at the mall is like therapy for her. Watching people, interacting with other children helps," Neville said.
"We were very hurt when we were told the reason. Parents should learn to accept these situations. This is true for the millions of children who face the same constraints as my daughter," an anguished Neville added.
Acknowledging the apology by mall management, Neville wrote in a separate Facebook post: "I am very pleasantly surprised with the immense support I got, and have nothing against the mall. I am just standing up for these kids and would ask parents of special kids to not differentiate between the children. Every child should be treated the same and this should not happen to any other child ever again."
When I read this, so many emotions overcame me: disgust with the way Fun City handled the situation, so much empathy towards the parents (I literally wanted to give them a hug), and above all, an extreme sickness towards the way parents in our society look at and teach their children about any sort of disability or difference in other children.
As the mother of a child with autism and as an autism intervention therapist, I and countless other parents can totally relate to how the parents must have felt when they were refused entry at the play area. I applaud her father's courage at bringing to light an issue that so many of us sweep under the carpet.
However, if there is one thing I've learned, it is that we are our children's best resource. Whether you have a special needs child or a neurotypical one, you are your child's window to the world. What you teach, they learn. So if you look at a child who is different in any way and react by staying away, recoiling or saying nasty or untrue things about that child, your own child will learn to do the same. If on the other hand, you embrace that child's difference, whatever it may be, your child will learn that there are people in this world who are different.
And as the great Temple Grandin, a beacon of hope for all parents with kids on the autism spectrum says, "I am different, not less.â€_x009d_
As for me, this column is a 'coming out of the closet' moment. All my close friends and family know about my son, but this is the first time I've acknowledged it on a public forum. What I hope is that my child and I are not looked at any differently. That he is accepted for being what he is: a smiling, happy, musically-talented boy. And that I can do what I've discovered is my life's work to do: change people's attitudes towards differences within our children so that the world they grow up in is a more accepting place.