There are many weird wonderful things about pregnancy and post pregnancy. Initially, it is very hard to accept all the bodily changes and then after you accept it, we're all looking for the right solutions for it. Some may worry about their rising weight gain. It just feels like there will no end to that number. Whilst others worry if their skin and hair are going to look as amazing, post-pregnancy. Which one was it for you?
Watch Rashmi Shetty share her views on skincare regime during and post pregnancy.
In our recent Instagram post, we asked everyone for tips on hair fall after pregnancy. I remember crying in the bathroom when I would see strands of hair just falling off my head. Even though I had read about hair fall post pregnancy, I never thought losing so much hair was even possible. (especially after the bouncy hair look I had during my pregnancy). Follow us on Instagram if you like what you are seeing.
Here's what some of our mommies had to say: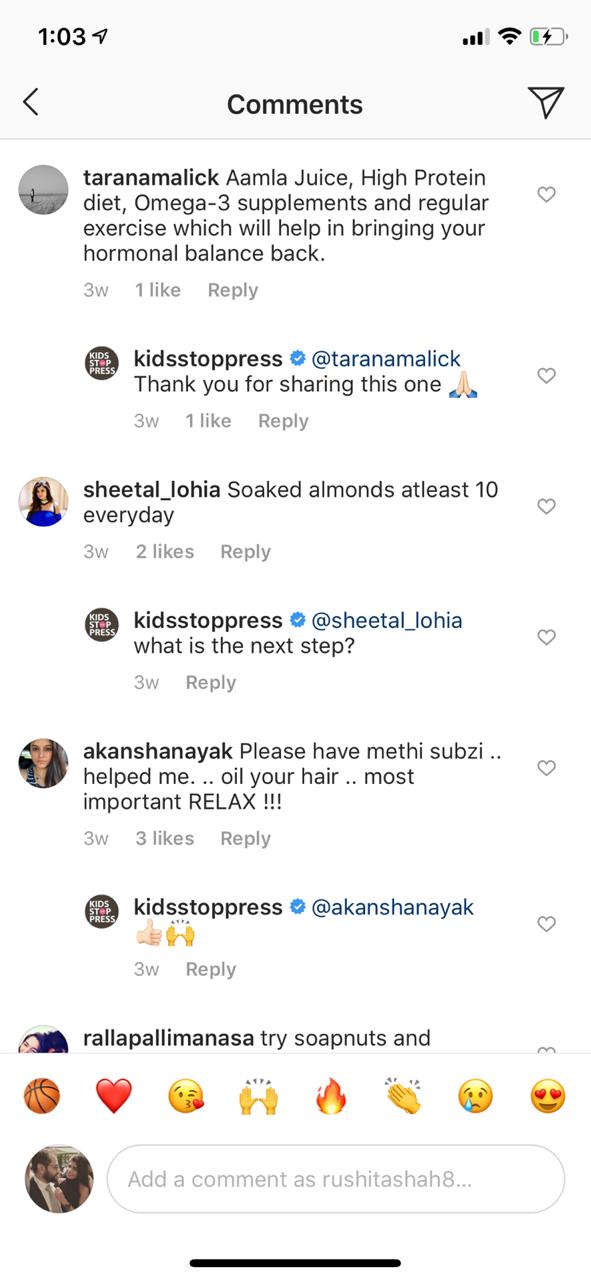 What are your solutions for hair loss? Do tell us, in the comments below or talk to us on Instagram replies! We love to hear all your home remedies!