When I played Maths Spy for the first time I was reminded of a super fun game that I am trying really hard to find called tribulations. It made me love Maths and while I wasn't the best at it I never feared the subject.
I think games are such an integral part of learning now that it's hard to ignore this medium of learning. Chalks & Chuckles heard you. This game is something that will probably change the way you see numbers and make maths a lot more fun. It's a great gift for birthdays of kids 8 year +.
Chalk and Chuckles Super Math Spy requires kids to be super quick and use their mental math skills. The game comes with 100 mission cards, 27 fingerprint number tokens, 1 wooden die and 4 decoder glasses.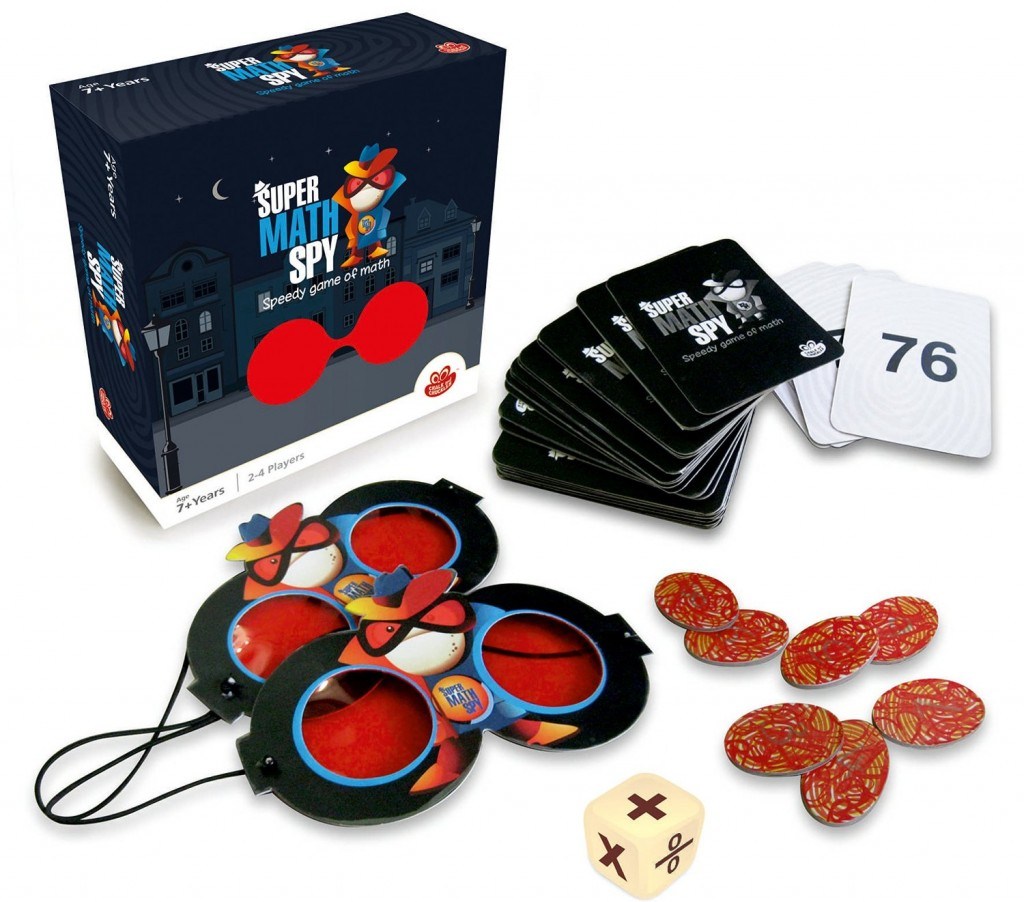 Math Spy is perfect for kids aged 7+ and can be played between 2-4 players. If you are wondering what the decoder glasses are for, watch our review below:
How to play: Every player is a spy, and your job is to be the first one to solve your mission cards. Wear your decoder glasses and pick up the fingerprints with numbers (1-9) on them. Make your own 3-4 step equation (using +, -, x and ÷) with the numbers that you pick up, to solve the mission card. A die will tell you which operation (+, -, x and ÷) you must use as one part of the equation. Use your strategy and problem solving skills to complete the equation. Be quick or other spies might solve it first.
What we love:
1. There is no perfect answer
2. It's fun and the glasses add the much needed drama to learn maths
3. Very competitively priced
4. Great Quality
Website: Chalks&Chuckles
Facebook: Chalks&Chuckles
Shop Here