On Kidsstoppress, we previously reviewed Tuvan Official's Kinetic Sand, a non sticky Sand solution for indoor play.
Today we review their other product called Bubber. Bubber is a new moulding compound which is soft and marshmallow-like. The company manufacturing it claims that it does not stick or stain to material, and never dries out so you can use it again and again. We have tried and tested the product with children and parents to see if it lives upto the claims.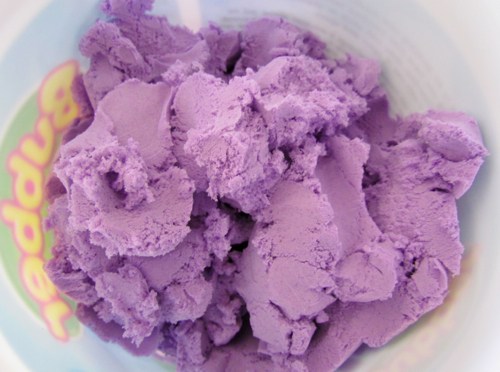 But after letting the kids play with it. Bubber failed to keep up to its description. The product is soft textured however that doesn't last long after it has been played with once. The texture crumbles hence not making it possible to create any form. The texture becomes hard and difficult to mould. Â Bubber promises to not dry and not stain but it does. The substance dries within some time of playing and leaves a residue on the hands. In a country like India, the product cannot withstand the humidity or even sweaty hands as it leaves color on the hand which requires scrubbing to get it off.
Also the packaging is not upto the mark. The box loses its shape and does not protect the substance from getting dried.
Watch the review here:
Bubber is priced at Rs 1000.
 To buy :
Call: 02267252386/87/88
Mobile:+919821723575, +919819825520 , +919867025827
E-mail: info@tuvan.in
Website: Tuvan
Facebook: Tuvan