Why is it that every time your child makes a wish, we parents will go that extra mile to see it fulfilled? No matter how big or small, why does it feel so bad to break a promise to your child and then promise again? How easily they believe you and the amount of trust they put in you? The new Flipkart ad captures this beautiful journey to fulfill every wish for your child and strikes a strong emotional connect with all parents. I am sure a lot of you will connect to the mess up, the stories that you make up till the mess gets fixed and the endless number of times you track that parcel to check when will it arrive if it doesn't arrive by the time you've promised.
Do  you feel the same? Leave a comment below to share with us and don't forget to follow us on  Facebook, Twitter & Instagram with #EveryWishFulfilled
Like I said, we all love to see our kids happy so here are some gift ideas from Flipkart that we absolutely love and are sure to get those little ones smiling!
1. Remote Controlled Drones: With the popularity of the drones and flying helicopters, kids will love this! A flying drone is perfect for the boys who love the action and being outdoors. Flipkart has some great options at amazing prices.  Kids can even pick their favourite colours and customize their drones according to their age.
2. Play Panda Puzzle: This one has recently entered the market and is a superb gift for kids. Play Panda puzzle will keep your kids busy for hours with the colourful magnetic pieces and an easel board to display their creations. This game definitely helps build their creativity and imagination. Watch the review here. It's one of my daughter's favourites.
3. Family Time & Edutainment- All wrapped in One: I remember growing up, we had family time and played board games at least once a week! Recapture those fun times and spend time with the family playing the classic board games. I know kids now days may seem skeptical about none electronic games but gift your child something new that will help his growth and development. Edutainment is the name of the game!
4. Learner Laptop: Your little ones love watching animated videos or listening to nursery rhymes on repeat. It gives them some kind of happiness, but handing over your phone or ipad  every time isn't the best idea. When I was looking for my little one, I realized that Flipkart has an entire section on learning toys where parents can choose mini laptops or ipads that are completely child friendly.  Flipkart has an entire section on learning toys where parents can choose mini laptops or ipads that are completely child friendly.
5. Lego: Almost every child grows up playing with Lego. And Lego has built from blocks to a complete set of superheroes or even construction.  I love how Flipkart has an entire category that makes shopping for Lego so much easier. And after the awesome popularity of the Lego movie, I am sure every child, mine included would love to have one or more sets!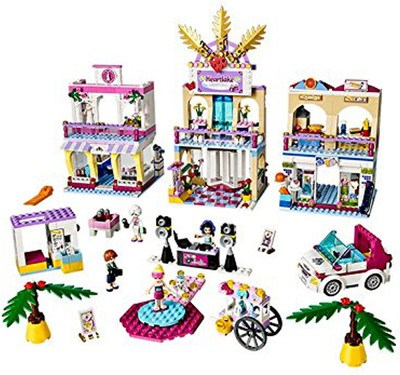 So what are you guys waiting for? Head to Flipkart and let the Giftman take over so all your kids dreams and wishes can come true with these great gifts!