As parents in the city go running around to get the best education for their kids here is a teenager who has actually made it so simple.
A 13 year old boy, Logan LaPlante who made a speech on TEDx about our education system raised a very important question on "What if we made education about how to be Healthy and Happy?"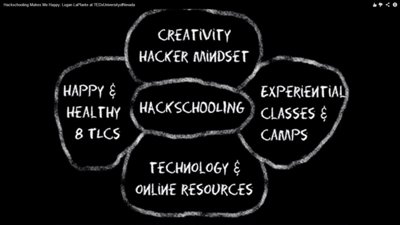 I must confess that I agree with him that the current schools system is teaching us how to make a living, not a life! I absolutely love the part where he says that kids have more neurons and are therefore a lot smarter but adults still think they are smarter. True that! Another question raised is "Schools kill Creativity" and "Creativity is as important as Literacy".  Do you agree?
)
According to  Logan the subjects that must be taught in school are
Exercise
Diet and Nutrition
Time in Nature
Contribution and Service
Relationships
Relaxation and Stress Management
Religious and Spiritual Involvement
Share your feedback with us in the comments below or on Facebook & Twitter.