Grandparents are the new synonym for buddies. Today's grandparents are much more than lullabies and stories. With changing times, like the pace of learning with children has changed, parenting has changed too, I would say grandparenting has changed drastically too.
When we hear the word, grandparents, we often think of elderly people. Well, age is just a number for them. Isn't it? They make excellent playing buddies and role models. Present-day grandmoms are more than just traditional recipes. What makes them so?
Unlike the first time around, when they were raising you, they are much more confident and comfortable around children. They are relaxed and these pillars of wisdom, strength and support have a unique connection with their young grandchildren. This connection fosters the child's learning and development. They play an irreplaceable role in a child's life.
They play more than one role in the child's life:
The Storyteller: They are a treasure of stories with values and lessons of life from their own experiences as well as what they carry as a family heritage.
Role Models: They are not just a strong pillar of strength for us, but also for our children. With their deep experiences of life, they help and support the family in difficult times.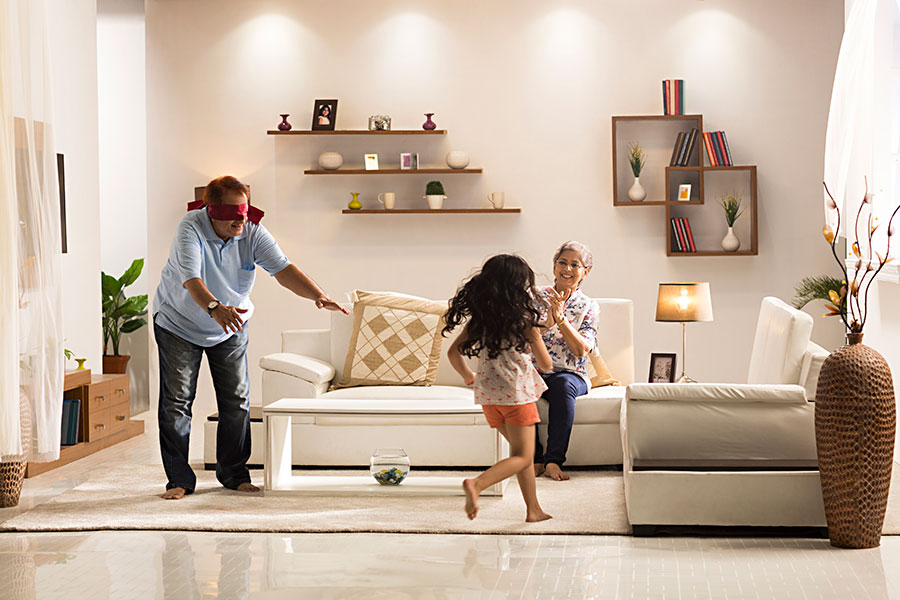 The Play Buddies: A grandparent loses all the inhibitions when around their children. Their zeal, energy and liveliness are unmatchable. They are stress-free and bubbling with energy that they get when looking at their grandchildren. They also participate in crazy role plays that the grandchildren engage them in, which fosters creativity, imagination and thinking skills in the children.
Family Historian: Your child can learn and know all about your family culture and traditions from the grandparents. Right from the interesting stories of your ancestors to the yummy traditional delicacies, they know it all.
Value Givers: We do our best to instil values and morals in our children and it is also true that the parents are the biggest influence in the child's life. But it is also true that grandparents have a key role to play in the child's value development as well. The stories and lessons they share about life have a significant impact on your child's moral development.
Pillars of Support: When the child is upset and angry at you, grandparents lend a listening ear to them. This could work to your advantage. When the children do that the grandparents have a good chance of explaining your stand a way that the children are more willing to hear.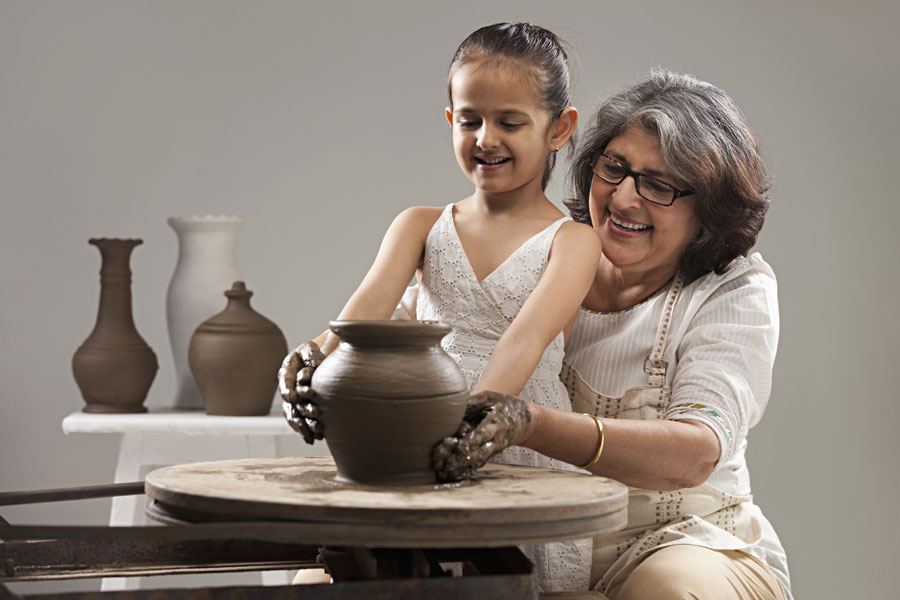 Mentors: Children are always willing and anxious to learn new things and grandparents make excellent mentors. Perhaps your father has a better way of teaching a child to tie shoelaces than you. Grandma may have more time to help the child with math homework than tired parents. Sometimes the children also discover life skills like sewing or woodwork or gardening while looking at the grandparents doing so.
Stability: In today's fast-changing world, one thing that every child needs is security and stability and grandparents offer that in abundance to the children. When life gets confusing or upsetting, it helps to know that grandma and grandpa are there.
This is just the tip of the iceberg to the many roles they play in the child's life. They also provide emotional support to the parents. They position themselves as stress buffers, secret keepers, caregivers and much more. They give unconditional love, kindness, patience, humour, comfort and important lessons of life too.
This relationship works both ways actually. Grandkids have so much to give in return too in terms of their youthful energy, their innocence and their sense of fun and adventure. It helps keep grandparents on their toes, mentally sharp and rekindles their childlike sense of fun and wonderment. They keep reminding them about the beauty that childhood and its innocence brings. So a salute to all beautiful grandparents and their love for their little ones.
Image Source: https://www.imagesbazaar.com/