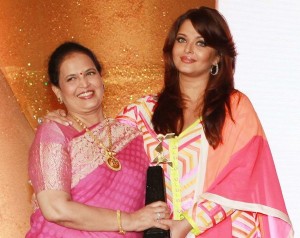 Aishwariya Rai at a Loreal event in March
Yes I am a mom but I love gossip and especially thats got to do with motherhood and bollywood. I always wonder how these celebs have the Perfect 10 bodies so soon after delivery and how we struggle to get back in shape. The latest mom is town Aishwariya who has been so comfortable with her weight gain and post pregnancy weight actually impressed me. Its been 6 months and she still has the baby fat on but she is not shy to make an appearance or refrain from her commitments. Here are 2 videos of events that she attended to honour her commitments for the brands she endorses. The first one in Dubai for Longines and the second for Loreal in India. Kudos to Ash for that!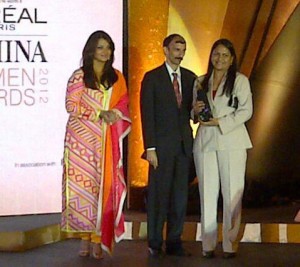 The first thought that crossed my mind when I read the news of her making a red carpet appearance at the Cannes Film Festival this May was,  "would she have lost her baby fat?" We all know that the Cannes Film Festival is all about beauty, glamour & fashion and who sets the red carpet on fire. Given that Ash has already received a lot of flack for her past appearances she would be cautious this time and it must be tough or should I say take a lot of courage to still attend an event of this stature.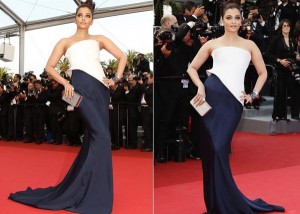 Aishwariya Rai at Cannes Film Festival 2011
Anyways back to Ash so I have been wondering what will she wear, will she be on a crash diet to lose it all, how will she conceal it, which designers will she get to make her appearance get her the shutterbugs clicking and fashion critics applaud. Will be it Indian wear or western wear? So much for those 60 seconds on the red carpet.
Why am I so interested in her losing the fat is because I worked very hard to lose the baby weight I did put on and it took me a lot of time to get back in shape. Weight gain and loss is one thing that freaks  out every mom about pregnancy. For all those wondering how obsessed are we, yes we love ourselves and its normal because having babies and experiencing motherhood is a huge change for a woman and nobody but she has to go through it.