When things seem to be spiralling out of control & everyone needs a pick me up, we found a movie that will put a smile n everyone's face. When you hear of an animated movie, people automatically assume that it's a cartoon film that is made for and is to be enjoyed by kids only. But this one movie has been loved by kids & adults.
The Disney movie Encanto is the latest feather in the Disney cap and it has got rave reviews. With stunning animation, awesome music and a magical storyline that kept everyone glued to the screen, Disney has delivered a winner that cuts across different age groups and we are loving it!
Encanto has won the Best Animated Movie at the Oscars 2022
Kidsstoppress has loads of movies and shows recommendations for kids of all ages. You can check them out here.
Tell me about Encanto
Encanto tells the tale of the Madrigals, a family who live hidden in the mountains of Colombia, in a magical house, in a town called the Encanto.
What makes this town special is that every child has been blessed with a unique gift from super strength to the power to heal—every child except one, Mirabel.
But when she discovers that the magic surrounding the Encanto is in danger, Mirabel decides that she, the only ordinary Madrigal, might just be her exceptional family's last hope.
3 Things My Kids Loved About The Movie ( me too )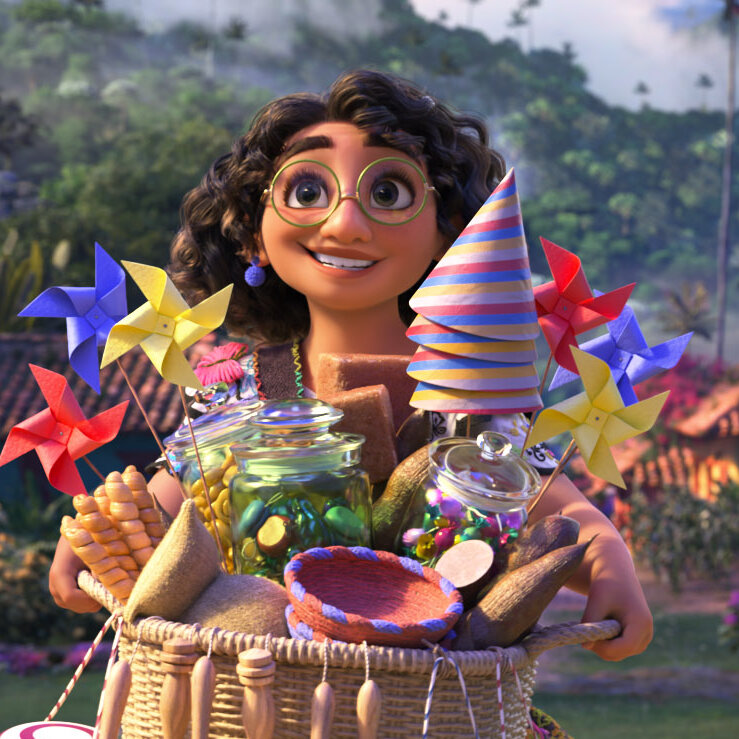 Mirabel y tries to appear all happy on the outside. But if probed she dodges any questions related to her superpowers. Her not having superpowers like the rest of her family makes her feel like an outsider. Mirabel just wants to help her family, but sometimes feels out of place without a gift. The movie celebrates the proverbial black sheep.
Kids should remember that being different isn't wrong & you shouldn't let that pull you down. You never know when your uniqueness will help you and the ones you love.
Through the movie you see the different struggles the characters go through. The one who is strong from the outside is also very vulnerable from the inside. Pretending to be happy and not sharing your insecurities with the ones who care can be super lonely and exhausting.
Emotional vulnerability is not a weakness. It's okay to admit you're struggling. Never underestimate the love & strength of those around you, Your family will always have your back at the end of the day.
Always remember your biggest miracle is "you". In the movie, it's when Mirabel realises she is special and unique in her own way, even without a superpower. Her journey of self-discovery, the pitfalls, hurdles she encounters and how she bravely faces them with help from some of the family members make her eventually understand and appreciate herself and how awesome she is.
We all tend to look at others and think they have a better and happier life. But that's not true. You should create your own miracles. Believe in yourself.
All in all, a must-watch with an amazing soundtrack & stunning visuals.
Add it to your Disney Hostar playlist for this weekend.
Age: 6 years and above
Catch the trailer for Encanto below