Make The First Investment For Your Dream Business Today! Sign up here to get a FREE guide on nailing your niche better.
The place where ambitious women learn, grow, and build.
This is the most affordable and accessible online learning programme out there for you to scale and grow your business and claim your time to do more with life. Treat this as your monthly date with your business bestie that apprises you of everything that you need to grow in your business with me, Mansi Zaveri- founder of Kidsstoppress.com
Who Is This Course For?
Bloggers
Social Media Influencers
Brand Owners
Aspiring entrepreneurs
Established entrepreneurs
Anyone interested in Digital Marketing
What Will You Learn?
40+ Masterclasses
New Masterclass every month.
FB Closed Group Invite
Group Coaching Sessions With Mansi Zaveri
FREE PDF Guides to double your results!

Topics Covered
Product Pricing
Leveraging Instagram & YouTube
Nailing Your Niche
PR & Branding
Podcast Masterclass
And lots more!
Here's What You Will Learn From The Experts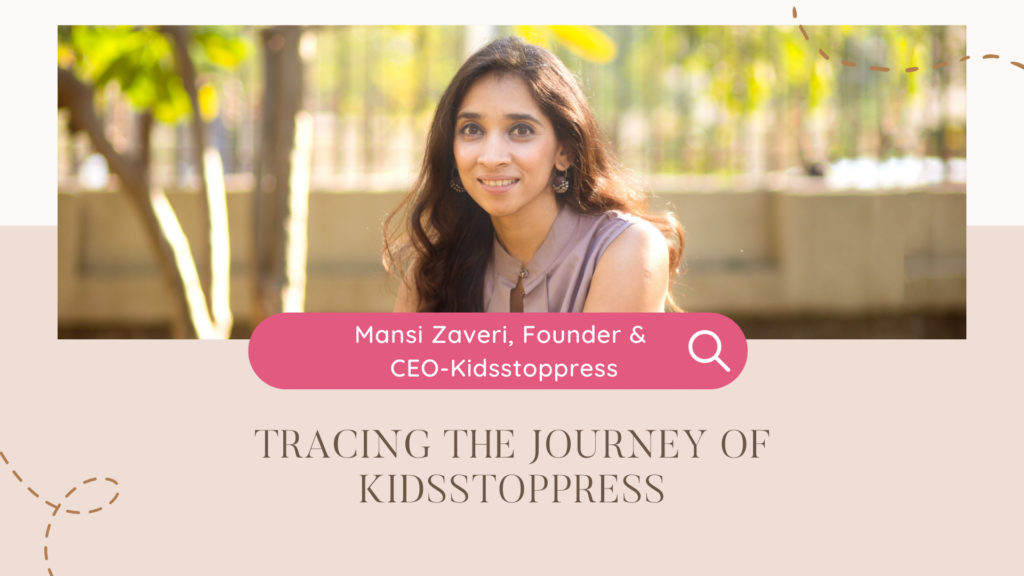 Think of this like a playdate with fellow moms, who are busy building too and giving you VIP access with people you always wanted to be in the same room with.
Pricing
Scaling
Brand Building
Community Building
Social Media
Nailing Your Niche
Group Coaching
I have always believed that irrespective of the industry we are in, we can always learn from other entrepreneurs as the phases and learnings from one individual journey can help others. Thanks Kidsstoppress & Mansi Zaveri for the Mom Boss Bundle. Loving it!
Ready To Start?
Monthly Plan
₹1500 per month
Recurring monthly payment
Access to new masterclasses every month
Access to existing content on building and scaling your business
Invite to monthly group coaching with Mansi Zaveri
Pause & resume any time you want
Starting at just Rs.50/day.
Annual Plan
₹1999 per year
One-time annual payment
Access to new masterclasses every month
Access to 35+ Masterclasses worth Rs. 70,000
Invite to monthly group coaching with Mansi Zaveri
Access to 8 Bonus masterclasses, and exciting freebies worth more than Rs. 3000 for FREE.
2 Instagram story shoutouts on customer's brand/business, worth Rs. 15000
Exclusive access to Member's-only closed Facebook group
Save BIG! You pay Rs. 9999 Rs.1999 ONLY