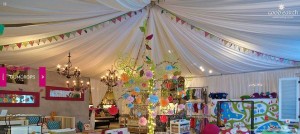 Good Earth is known for great shopping for the home, some great furniture, quirky knick knacks and of course Tasting Room. While I was visiting a friend this weekend who had just delivered a month ago and got to know that they have started a babies section,I had to share it with you guys. When you are setting up your baby's room there are just so many things that you feel could have been better when you go scouting for bed linen, clothes, decor, bath & gifts. Just getting the right motifs can be so challenging. I am now confident that only a mom can launch great kids stuff as its only she who can understand what it takes to raise a child and whats amiss from all the offerings. That's exactly what Simran Lal, director at Good Earth had to say too.
Good Earth has now launched an environmentally conscious and socially responsible baby line called Gumdrops. "Our baby universe was born out of inspiration and necessity," says Good Earth director Simral Lal. "I had two bouncing baby boys in three years and found myself inspired… [with] being playful and imaginative. I also found a real gap in the market as I looked for good quality clothes that are eco-friendly, soft, in happy colors, Indian contemporary and which reflect a philosophy I could connect to," Lal says.
Gumdrops has gifts, clothes, bed linen, bath and spa, dining, silverware and furniture for babies, as well as Good Earth's first toy collection. Kids' party clothes and a maternity line are also in the offing. The company is donating a percentage of gumdrops' sales to the education of underprivileged children through the Good Earth Education Foundation, which currently educates over 4,000 children free of cost in 40 rural schools. Of gumdrops' earth friendly philosophy, Lal says, "We believe that if our children, the inheritors of the earth, are exposed to these values from an early age, they will be a lot more aware and thus more responsible towards our planet." Look for, specifically, soft cotton chenille stuffed toys, father and son matching shirts and bath towels made from organic bamboo.I did tread to Raghuvanshi this evening very excited to check the range out personally but was disappointed to learn that they were shut today. So until I visit the store again here are a few pictures that will lure you to go to the store.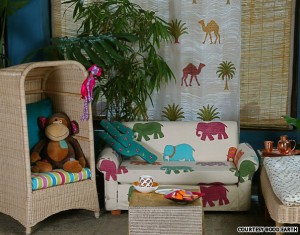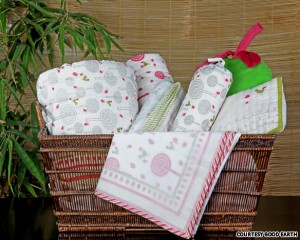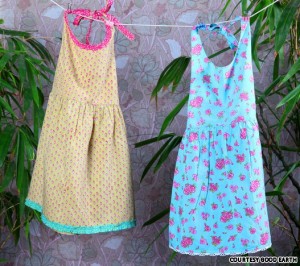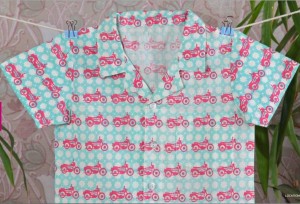 Location: Good Earth, Raghuvanshi Mansions, Raghuvanshi Mills, Senapati Bapat Marg, Lower Parel;
Contact: +91 (0) 22 24951954; www.goodearthindia.com. Do visit their website to locate a store near you.

This place is up for review
Image Courtesy: Good Earth