There are a lot of us who have been part of the full time workforce, placed with some of the top notch corporates, enjoyed fancy designations along with the responsibility and the financial independence that comes along with it. Unfortunately not all of us were able to go back to our corporate lives post motherhood, a trend that's reflected in the latest study conducted by Assocham which shows that 25-30% of the women in Metros, who recently had their first child, quit their jobs to raise their children.
Well, moms at KSP feel that becoming a mother is not the only reason why a growing number of educated urban women are opting out of their professional lives to become a full time mom. It has to do instead with  a severe lack of mother and child-friendly policies by corporates, a regressive mindset by society that makes a back to office transition difficult, and a failure to aid an achievable work- life balance for new moms.
Why do we feel so?
For new moms:
Current

maternity leave

structure followed by Indian companies allows 12 weeks of paid leave, which can be extended to another 4 weeks in case of any complications. But in the bargain in order to spend more time with her baby after the birth, mothers end up working till the last week of their due dates placing a lot of stress on a new mom.
Image Source: www.idiva.com
Even if a maternity leave period starts after the child is born, 16 weeks is hardly enough for a new mom to join work. Doctors advise that a baby needs to be completely

breastfed

during the first 6 months of their lives, a new mom getting back to work often finds it difficult to pump, store and transport milk from her office to her baby which leads moms to wean babies off much earlier than they would like to. Read our Guide to feeding & storing breast milk for working moms in India to know how moms can continue to breastfeed the baby even when they go back to work.
Image Source: www.linkedin.com
The biggest concern for women in nuclear families is who will take care of the baby when the mother goes back to work? Lack of good quality and affordable

day care facilities

in India is a huge setback. In fact, most families can't even begin to afford the exorbitant prices demanded by existing day care facilities.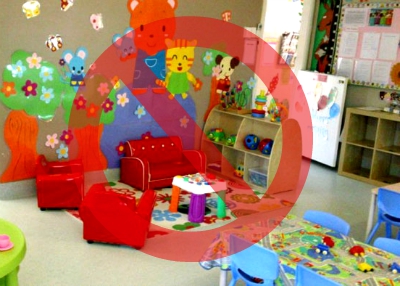 Image Source: www.bimbadeenchildcare.com
Similarly, very few employers provide flexible working hours or crèche facilities, so many working mums end up quitting their jobs just to take care of their children.
For Moms Coming Back Post Maternity Leave: Most moms who get back to work feel that their responsibilities and their job role has considerably diminished, since their is a popular notion that she is either preoccupied or can't work long hours.
As Indian women we are well aware that society places a much higher emphasis on men being the traditional breadwinners. A woman's job is to bring up children and handle stress associated only within the home. When this attitude is changing world over, KSP asks why not in India?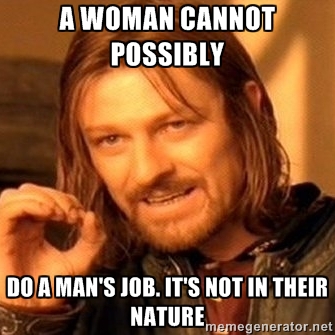 Image Source: memegenerator.net
Another emerging statistic from the 2013 World Bank study, shows that only 27% of the female population aged over 15 is working in India. We rank as the country with the lowest participation of women in the workforce compared to Brazil, Russia, China and South Africa.
What Can Moms-to-be Expect From India Inc?
International corporations like Apple and Facebook have taken aggressive steps towards retaining women in their workforce by paying for egg freezing options.Â
Some Indian companies too have proactively taken measures to retain their female workforce by launching various initiatives that will help moms- to- be pursue their career goals while raising a family. Here are some initatives we really appreciate!
Flipkart announced it's New Maternity Benefit Programme that allows mothers to take six months of paid leave.
Accenture has extended maternity leave upto 5 months and offers a robust Maternity returners programme to help women transition back to work. The programme includes career guidance for new parents, parents at work programme (to assist women employees during the prenatal period to remain in the workforce) maternity counselling calls, etc.
Tech Mahindra will exclusively hiring women into its workforce twice a year.Â
Sapient Technologies gave higher referral bonuses to employees referring a potential woman candidate .
MTS India made it mandatory to give first preference to suitable women candidates for all its openings.
Microsoft and HCL Technologies are rolling out child day-care centres across India. HCL Technologies has also launched sessions on guilt-free parenting and managing relationships focused on women employees.
KPMG India is introducing a work from-anywhere policy for its women employees.
Edelweiss is targeting to hire 100 women managers for leadership roles by 2016
SAP India launched the The Run Mummier (second career for working mothers) and SAPlings creche initiatives which have jointly led to 94% of its women employees returning to work post-pregnancy and maternity leave in 2013-14.
Maruti recently introduced leadership development programmes  that will groom women for higher roles.
If you are looking to work from home, try these women specific job portals like www.sheroes.in or www.avtariwin.com launched recently to help women find flexible, part time, project-based, work from home jobs.
For more information follow us on Facebook, Twitter & Instagram and do subscribe to our Youtube Channel.
Image Source: www.thismomtriesitall.com