Dr. Poornima Ramakrishna, MBBS, MS (Mumbai), Consultant Obstetrician and Gynecologist Apollo Cradle, Koramangala & Jayanagar
For a woman, perhaps the most natural experience is giving birth. However, normal delivery is known to be a painful experience and sometimes even a risky one. Childbirth without the use of drugs is definitely possible, even though it might not be that easy. As a matter of fact, low-intervention or unmedicated labour and birth has certain advantages that a lot of pregnant women aren't even aware of.
What Should I Know?
Women choosing to go for an epidural will more likely require risky interventions during childbirth, such as forceps delivery, C-section and vacuum extraction. Not just that, in case of an epidural, the mother is prone to some temporary side effects like headache, fever and low blood pressure. Mothers who opt for natural birth experience smoother recovery.
If you are planning to go for normal delivery, you should follow some tips and strategies to prepare for the experience.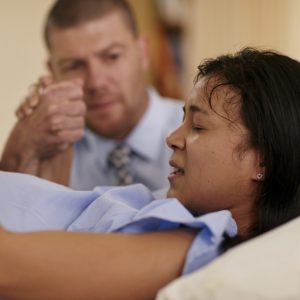 Natural and unmedicated childbirth is completely achievable. Around 85% of pregnant women can reasonably opt for normal delivery. The rest 15% of women are the ones in the high-risk category. These women have some health complications which require them to use interventions like opting for Caesarean section for safer childbirth.
If you want to give birth naturally, you should look for a doctor who invested in the idea as well. A knowledgeable healthcare professional will manage the entire process and ensure the best possible outcome. Make sure your doctor knows about your preference for normal delivery.
Physical and mental preparation
Women's bodies are completely conducive to natural birth. Giving birth is a natural process and women have been doing delivering naturally for centuries. You do need to be prepared for the physical event. Your mental state matters as well. If you simply want to give it a try, it is not likely to work out well. You need to be prepared for it beforehand for avoiding medication.
Prepare For Contractions & Pain
Natural childbirth is more likely to be successful if you are able to relax despite the pain, which is by no means easy to achieve. If you are afraid of contractions, your body reacts by stiffening, which only exacerbates the discomfort. If you do manage to stay relaxed to an extent, the baby can come out with less resistance. The pain can be very distracting and uncomfortable.
The idea is to relax your muscles in response to pain rather than tensing them. If you control the response, you are in better control of the childbirth.
Start Exercising In Preparation
Childbirth is very taxing and requires considerable stamina and energy. You need to stay physically fit if you want to improve your chances of a successful natural birth. It is advisable to start preparing for labour early in your pregnancy by regularly working out. Even half-an-hour of movement every day is good.
Flexibility, particularly in your hips, is helpful during childbirth. Stretching along with half-an-hour of prenatal yoga once or twice a week is recommended. One thing worth mentioning is that the body produces a hormone called relaxin during pregnancy which makes you naturally flexible. So, make sure you don't work yourself too hard or overstretch.
Watch Your Weight
Labour is likely to go more smoothly for women who are not overweight. Fewer complications arise and fewer medical interventions are required. Hence, you should make sure you do not put on excessive weight when you are pregnant. Once again, the importance of exercising can be highlighted here. Of course, maintaining a healthy diet is advisable as well.