The kids' room needed a makeover. They are growing up, their tastes have changed and the walls tell their own story of cricket ball and shuttlecock marks that have been ricocheted off them.
So we started listing things that each of the kids wanted in their room
New study desks to encourage them to sit in one place and study

Proper lighting so they can study/read without straining their eyes

New Curtains

Good quality paint and a colour they both agreed on – I have a boy and a girl!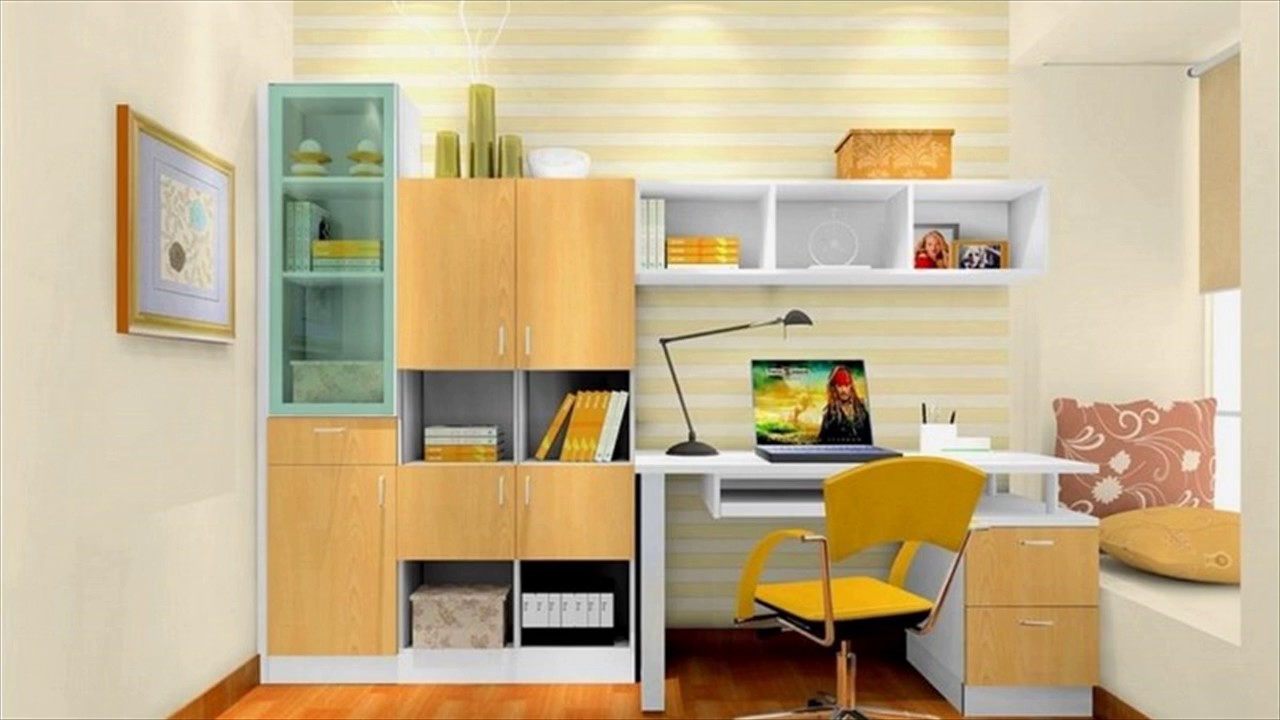 The kind of lighting in a kids bedroom particularly is extremely important. We had to redo some of the wirings to ensure that there were enough bright lights in the room for both of them to study or read without straining their eyes. We had to do a combination of yellow and white lighting around the room. I am not a fan of white light. But for the kids to study, white light is recommended as it is brighter.
We looked online for designs and had a local carpenter make new desks with provision for enough space to incorporate their increasing school books and comfortable posture-friendly desk chairs. Selected some curtains and bedspreads to match the wall, and the kids' room was set.
One of the things that I was concerned about when we started thinking about redecorating the kids' room was the kind of paint we wanted to use. I wanted to use a product where I didn't have to worry about the paint throwing up chemicals while they slept at night.
During my research about the different kinds of paints available in the market, I read how important it is for us to keep our walls clean.
We clean and dust the furniture, mop the floors and make sure everything else around us is dust-free but forget that our walls also gather dust and dirt.
The walls were dirty and from what I had been reading up, I realized that even our walls can be a source of infection. I never knew that walls in our homes harbour bacteria which are harmful to the health and hygiene of the entire family.
So that's when my findings led me to Asian Paints. They have interior paint called Royale Health Shield which sounded perfect for my family.
The Silver Ion technology* used in the paint is the first of its kind in India and the technology is recommended by the Indian Medical Association*.
The Royale Health Shield kills 99%# of infection-causing bacteria on the painted surfaces. So the bacteria that are prone to gathering on the walls can be neutralized with the use of this kind of paint.
When we spoke to them for a better understand, we were told that the Silver Ion technology* used in this paint kills bacteria within two hours of contact. Now that was something that got my attention. That's when we decided that the Royale Health Shield – The Anti Bacterial Paint is the best paint for our interiors.
Once we decided that this was the paint we wanted to do up the kids' room, we had another problem on our hands. To find a colour that they would both agree to, that didn't get dirty too easily and was easy to clean. Asian Paints had over 2000+ shades to choose from. Also, the paint is extremely stain-resistant. Just what we needed in the kids' room.
So after many family discussions, we went for an eggshell white for 3 walls and one colour blocked yellow wall. Yellow is a fantastic colour that brightens up a room, keep the positive energy levels high and the scuff marks wouldn't show up as easily.
The kids were thrilled with the result. Adding furnishings can change the look completely and make things pretty. The luxurious paint finish gave the house a complete makeover along with keeping the hygiene and health factor in mind. Knowing that the quality of the paint we used in their room was of such a high grade is what made me happy. I knew my kids are safe and protected
Disclaimer: #Royale Health Shield with Silver Ion Technology, within 2 hours of exposure kills 99% bacteria on walls. For full and complete disclaimer please visit www.asianpaints.com/healthshield * Fomite Infections (bacteria) can spread through infected walls among other indoor surfaces in homes and offices.