While there is absolutely no denying that shopping is what every one is thinking of at the moment. It's sale time so without a doubt if you are looking at stocking up on stuff for kids then you will absolutely love what Phoenix Marketcity Kurla has to offer.
Stay updated with us on Facebook and Twitter. And dont forget to subscribe on our Youtube Channel.
Here are my favourite brands to shop for kids and given that sales are on you must stock up.Â
1. Mothercare: Â This sale is a definite don't miss. Everything you need for your little one, you will find it right here. Mothercare offers the best buys during their sales with upto 50% off.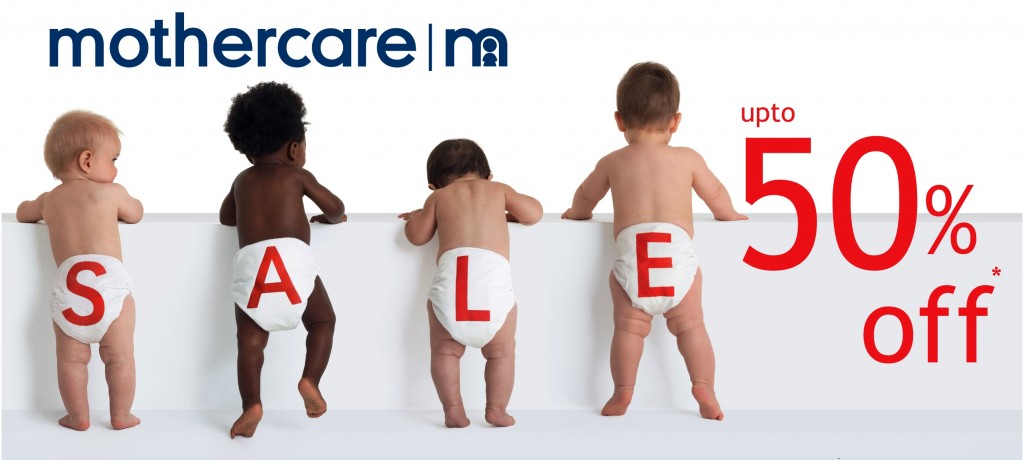 2. Mom n Me: Another great store to visit during sales. Mom n me offers its shoppers a collection of kids products across various brands
3. Early Learning Centre: With a few outlets around Mumbai, ELC is another store that has one of the best sales and early education toys.
4. United Colours of Benetton Kids: Stylish yet not so expensive kids collection at UCB. The quality is great and styles easy chic.
5. Marks & Spencer: We love the kids collection at Marks & Spencer and you can check out their Latest collection here before you head into stores.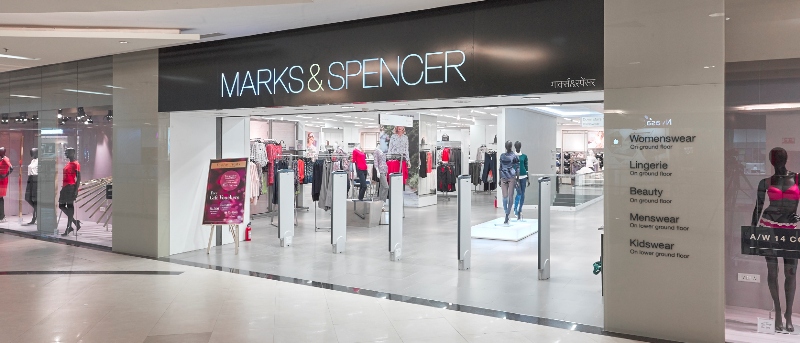 6. Accessorize: The store that all girls absolutely love. Their accessories, bags and everything else are great buys during sales.
7. Claires: The international store has few outlets around Mumbai. Claires offers cute and trendy accessories for kids. This one you cant miss.
8. Lifestyle: Lifestyle store has everything! From clothes to bags to accessories, a must visit during sales. My favourite at Lifestyle for kids is their footwear collection.
9. Zara kids: There is no way you can't love the kids clothing at Zara. It's sweet, cute and quite trendy. Dont miss this store when its on sale.
10. Biba: A well known brand that has a good collection to offer for kids and adults. It's my go to store for kids traditional clothing.
11. Hamleys: Every kids favourite place! Hamleys has the best toys for kids and their sale will get you cool buys.
12. Crocs: You can never not need these. So stock up the next size when on sale.
Entertainment
If the kids are bored of shopping and start to get cranky. Phoenix Marketcity has plenty of entertaining options for them.
1. Happy Planet: Happy Planet allows you to leave your kids while you go shop. It has a range of activities like Wall climbing, Skaters, Car Racing and even a soft play area.
2. Amoeba Bowling: The older kids can opt for bowling at the Amoeba Bowling Centre. Or even the entire family can enjoy a game.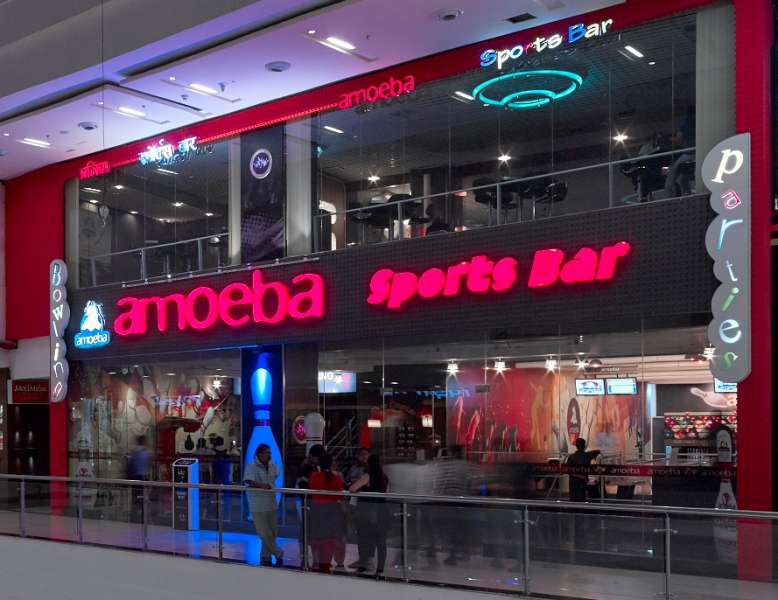 3. Snow World: This is a real treat for kids. Enjoy an hour of playing in snow, ice skating or going the snow slide. Read more about them here.
4. Timezone:  Timezone  is all about joy, thrill, vibrancy, winning and bonding over games. – Your kids and family are in safe hands and taken extra-special care of without being intimidated. – You find superb arcade games, exciting rides, fabulous prizes and lots of smiles!!! – Things are kept simple; Get a powercard, load/reload money, keep playing…if need be, recharge – It's a win-win situation; you play and win power tickets to claim great prizes.
If you are looking at a meal that would please those hard to please taste buds then here are your options for food:
1. Burger King: Recently opened in India, Burger King has gotten quite popular among the crowd. They have different burgers, slushes, desserts kids will enjoy.
2. McDonalds: If you aren't in the mood to try something new, McDonalds is always there. Their happy meal will definitely make your child happy.
3. Pizza Hut: Cheesy margaritas are every kids favourite.
4. Bombay Blues: Â Bombay Blues has a huge variety on its menu. They have Mexican and Indian as well.
So head out and make sure you make a good day out with all the shopping, play and food.
Follow @MarketcityKurla on Twitter and Instagram.
Like the Phoenix Marketcity (Kurla) page on Facebook for more updates.
This post is sponsored by Phoenix Marketcity.