No one likes hair fall, but I guess the pandemic didn't get the hint. Have you observed increased hair fall and don't know what to do about it? Don't worry, we've got you covered!
There are several reasons that lead to the loss of hair, they may be medical conditions, dry scalps or just plain old stress. Stress, however, has proved to be the main reason because of the rough times faced during the lockdown and some who are still fighting the effects of it.
But we aren't here to tell you the problems but the solution. As parents, we are often guilty of taking care of everyone around us, but ourselves. Just a simple step of applying oil will help you avoid the damage and keep the stress from harming your hair.
Daily oiling of hair has proved to increase hair growth, strengthen roots, improve scalp health and cool the mind with a good massage. These are facts that we all know. So, the question remains which hair oils to use?
There are many hair oils available in the market and are used for varied concerns. We have curated the perfect list of oils that especially serve the purpose of putting hair fall to an end, so you, do not need to lose some more in doing the same.
Avimee Herbal
With a blend of 50 herbs along with oils like coconut, black sesame, olive, castor, kalonji and more than 50 carrier oils and essential oils, this is an all herbal solution.
At Kidsstoppress, we earlier spoke to Mr RK Choudhary, fondly known as Nanaji, who launched the brand Avimee Herbal- on the importance of hair care, with natural ingredients.
2. Mystical Hair Oil
This includes natural herb extracts that help to control hair fall and fight dandruff. It also provides nourishment to hair.
3. Vilvah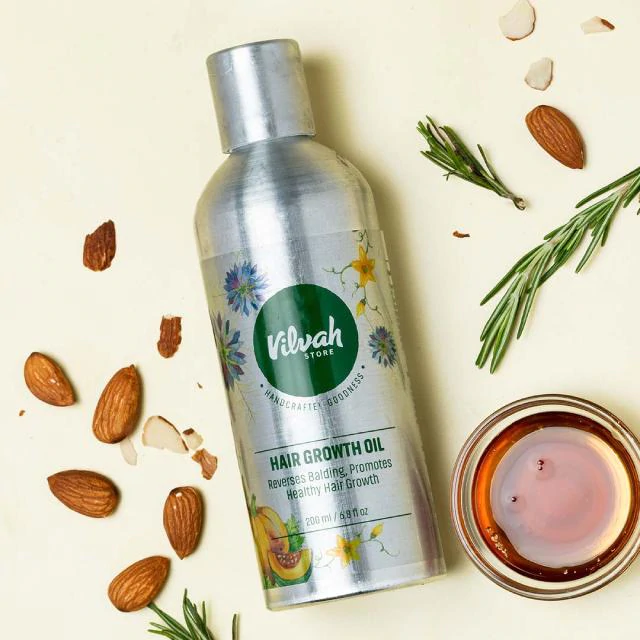 Vilvah hair growth oil, popular among moms, has antioxidants and nutrients. The rich pumpkin Seed Oil works with the other ingredients to repair and rejuvenate hair and scalp and successfully reverse the balding process and reduce hair fall.
4. Forest Essentials
An Ayurvedic preparation that nourishes the scalp to strengthen hair follicles. It is free from chemicals, parabens and petrochemicals and also comes in eco-friendly packaging!
5. Kama Ayurveda
This oil has to be gently massaged into hair ensuring that the entire scalp is covered. If left on for at least 20 minutes, it works as a natural conditioner. You can wash your hair thereafter with a mild shampoo and warm water. Can also be left on overnight as per preference.
6. The Tribe Concept
This oil provides hair fall and breakage control. The Bhringraj, Hibiscus and Amla bring nourishing shine. It is100% chemical-free and natural.
Also, on our Kidsstoppress YouTube channel, we have posted this video on a tried and tested home remedy that's a powerhouse of nutrition. Check out how you can add Aliv seeds to your family's daily diet and prevent hair fall.
We have also spoken to hair care experts about what else you can do to get your shiny mane again. Watch the video below.