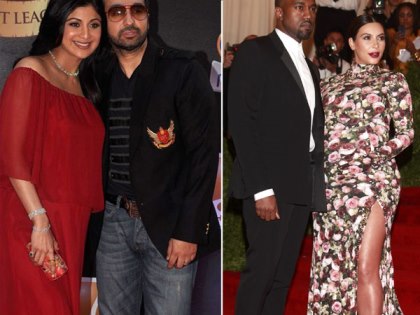 When nothing seems to fit that growing stomach and those all-time favourite jeans feel itchy on the belly, it's time to grab something comfy and stylish. All hail the Maxi! It's simple, free flowing and a favourite among expectant moms. If you are a front row regular at fashion weeks or couldn't care less for updating your wardrobe every season, this is one trend that you will love, irrespective.
Why I love it:
1. Wear it while running errands in the day or an evening do you can just flip the fabric and colours and make it work for you.
2. No special maternity size needed.
3. If bare shoulders is not your style then a buttoned down cardigan or a deconstruct cardi works really well.
4. It highlights the bump perfectly while concealing the areas you don't want to show.
5. If paired with flat thong sandals and lots of chunky jewellery, you are sure to get heads turning even with that big belly.
Check out celebrity mommies-to-be who rocked the maxi in style:
 Shilpa Shetty:
Accentuating her height Shilpa chooses a simple dress but glams it up with a simple diamond necklace and an all bling clutch.
Angelina Jolie:
Wearing a green gown with a flowy fabric that highlights the bump without being clingy works well. The sheen on the fabric makes a simple design stand out on the red carpet
Beyonce:
While you may think that the colour white is a complete no-no on the way to pregnancy weight gain, Beyonce proves otherwise. With gathers on the front accentuated by feathers, the pregnant musician gets her mojo on!
Natalie Portman:
With a baby on the way, Natalie picks a baby pink maxi. The rose detailing and front gathers flatter her silhouette, while she nails the look by accessorising with a neckpiece and a neat hairdo.
Lara Dutta:
One cannot go wrong with a maxi and a cardigan. Yummy mummy-to-be Lara Dutta shows you how to get it right.
This post was written by Mansi Zaveri and published first in iDiva.com