Let's be very honest and say it! Travelling with a baby is no easy task! From picking a baby-friendly destination to packing A-Z of baby essentials, there are zillion things we need to watch out before we finally head on that happy holiday! Well, this little guide will make your job a little easy. Here are a few pointers you need to follow while travelling with your baby.
You May Also Like: Foods To Carry When Travelling With A Baby
1. Choose A Baby-Friendly Destination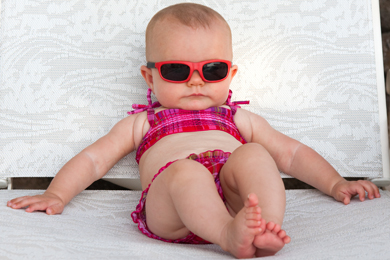 Image Source: www.shutterstock.com
First and foremost, pick a place which is baby friendly. Plan ahead and decide what is best for your baby and for you! Keep an eye for meal discounts, in-room baby cribs, doctor-on-call etc. These will come handy anytime!
You May Also Like: Easy 5 Minute DIY Lipbalm Using Bees Wax
2. Say Hello To Sunscreen
Image Source: Parents
If you are going on a beach holiday, it is necessary that you protect your baby's skin, along with yours! So pack a baby-friendly sunscreen. Keep a bottle of Johnson Baby's® skin sun protection at all times in your bag. Apply small amounts to his hands, feet, and face so that the harsh sun does not play on your baby's skin.
3. Have The Changing Station Ready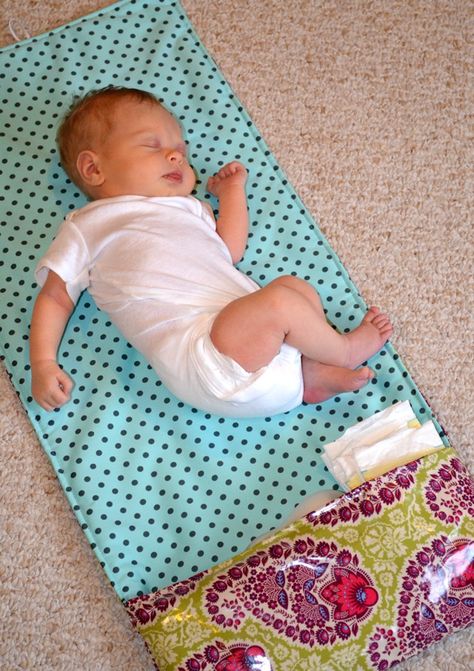 Image Source: tr.pinterest.com
You sure don't want to be running around looking for diapers and wipes while holidaying. So, let's make it simple! Make your own, little changing station in your room. Keep a changing mat, Johnson Baby's® wipes and a stack of diapers to make it hassle-free. Also, ensure you carry an extra pack of wipes always in your baby's diaper bag. You never know when he'll mess with you!
4. Beware Of Diaper Rash
Image Source: ClearFection
No matter the place, your baby's skin always needs that extra care. Watch out for diaper rashes as a result of change in climate. Johnson Baby's® nappy cream will help you ward off rashes and allergies caused by diapers. So, ensure you pack one in your baby's vanity.
5. First Aid First!
Image Source: claphandies.com
Last but definitely not the least, always carry medicines and some basic first aid. Consult your paediatrician before you travel and have your medicine kit ready.
So, if you are planning a holiday with your baby, all you need to do is make a little checklist and you simply can't go wrong! As an added bonus, talking to your friends and relatives, who have travelled with babies will also give you a realistic picture. Follow this little guide and enjoy your well-deserved break!
Image Source: Pinterest
'This post is in association with Johnson & Johnson.
Don't forget to follow us on Facebook, Twitter, Instagram & Pinterest or subscribe to our Youtube Channel for more information.