Breakfast is the most important meal of the day. I've noticed that the day my kids don't eat a good tummy-filling breakfast, they tend to get cranky as the day winds down. As a mom, I make sure that the family starts the morning on a healthy and tummy-filling note. But then like all moms, mornings is crunch time.
The way I would divide my breakfast menu mornings would depend on how much time I have that day and how much have I been able to pre-prep. We've curated a list of breakfast ideas that as quick to make and mostly fuss-free – just what we need on a school morning.
Also, join the #KSPMealPlanChallenge today and get access to recipes, meal plans & tips to simplify your life in the kitchen.
Sign up here TODAY – https://forms.gle/Qx3MkDgRrtSSGVU57
For those really late mornings when we almost miss the bus:
Bread, Peanut Butter & Banana Sandwich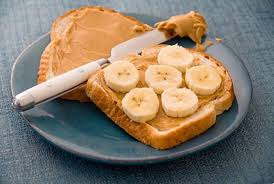 This is one of the fastest things you can put together when things are jam-packed and you're running late. Peanut butter and banana sandwich is a nutritious breakfast option that gives you a healthy dose of fibre, protein, vitamins and minerals.
Cucumber/Tomato With Chutney Sandiwch
Image Source: https://www.yummyoyummy.com
This is another sandwich which is easy to rustle up when you have to make that bus. Quickly slice up some cucumber or tomatoes or both, spread some green chutney and you're set.
Oats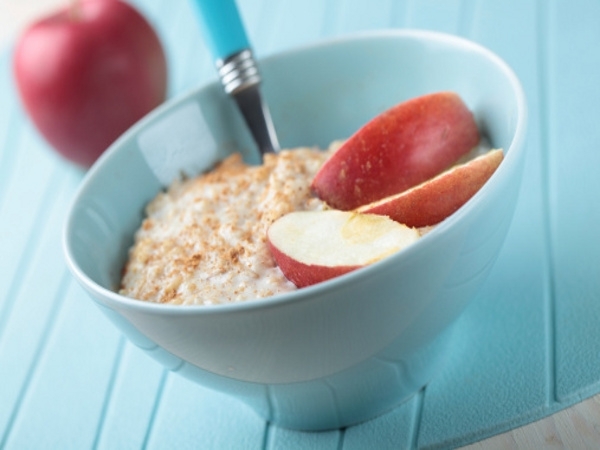 Image Source: https://www.indiatimes.com
Oats are a quick breakfast option to make. While you run about the kitchen getting everything else organized, just fill a saucepan with water depending on the oats quantity. Once the water boils, tip in the oats and a pinch of salt and stir for a minute. Remove from the fire and cover for 2-3 minutes and breakfast is ready. If you have time cut up some apples or toss in some nuts with it.
We have lots of Oats recipes you can check here
Dry Fruit Nut Powder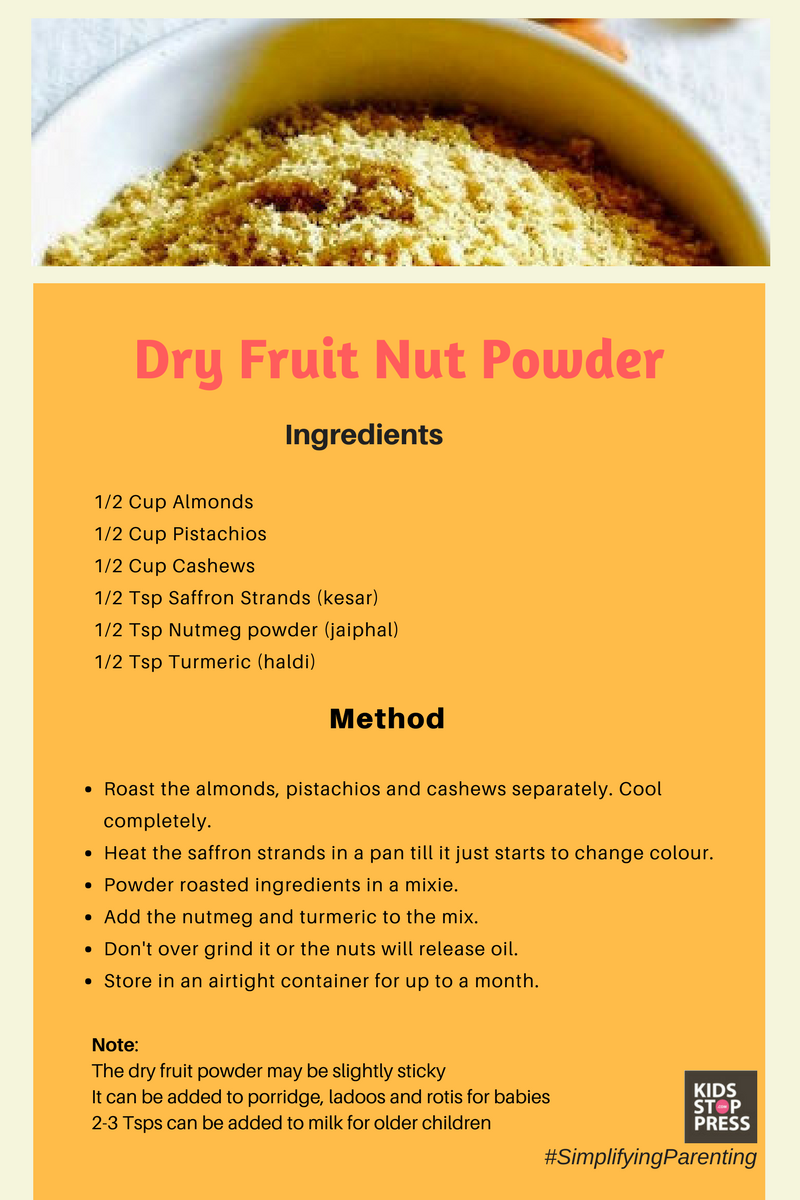 Now you may think that this protein-rich brain food is only for toddlers. While this is an excellent weight gain idea for babies, it is filling and extremely nutritious for children as well as adults. Made with nuts and spices, the dry fruit powder can be cooked into porridge, mixed with milk for older kids or made into bite-sized ladoos which the kids can eat as they run to the bus stop. The dry fruit nut powder recipe is simple to put together and easy to store.
Ragi Porridge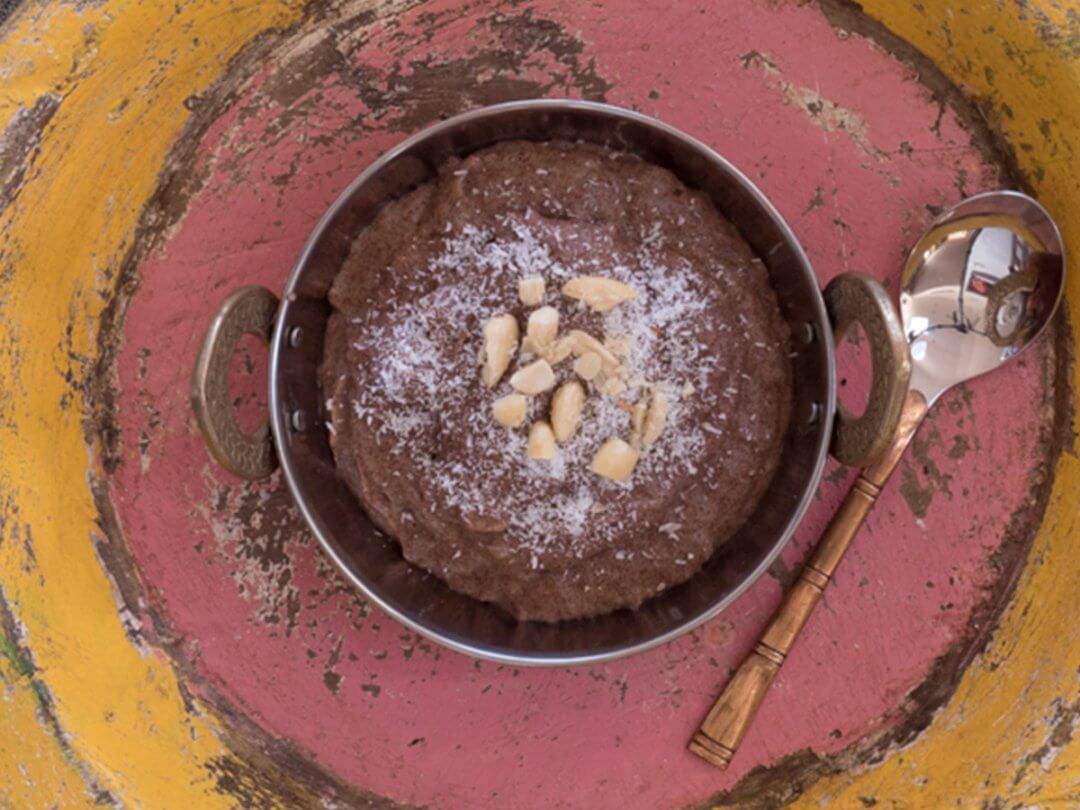 Image Source: https://vitalveda.com.au
I know traditionally ragi porridge is given to babies. But there is no reason to stop this fuss-free breakfast as they grow older. They can still get the benefits of this super nutritious millet in simple porridge. It is a rich source of calcium, iron, protein and fibre. It is also easy to digest so kids don't feel heavy early in the morning.
Homemade Cereal For Kids
Made with moong dal, bajra and lots more, this healthy grain mix can be made ahead and kept and is great when travelling.
For mornings when things are going well and you have someone to help you
Sooji Toast
Image Source: http://www.madhurasrecipe.com
Sooji or rava is one of the lightest cereals we have. Sooji toast is mixed with grated veggies like carrots, capsicum, tomatoes and onions and some curd. Spread the mix on bread and cook both sides on a tawa with a little oil. The result is a tasty, simple and crispy breakfast.
Bread Upma
Image Source: https://www.pakwangali.in
The bread tastes good only when soft. But what do you do when the bread is over a day old and you still have half a loaf left? Make bread upma out of it. Shred the bread, add potatoes, peanuts and onions and temper it with curry leaves and mustard seeds. You have yourself a quick and filling breakfast.
Bajra Upma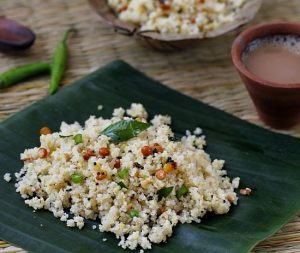 Bajra is another grain which is packed with nutrition and antioxidants. You'll be surprised how good bajra upma tastes. This easy bajra upma recipe is low in calories but high in protein making it a great way to start the day.
You may also like: Millet Recipes To Make Your Child's Meal Times Healthier And Merrier!
Vermicelli Upma
Image Source: http://foodviva.com
Vermicelli resembles noodles and kids are always happy to have that. Add some veggies, nuts and tempering to it and breakfast is ready. Give it in their lunch box and they'll be thrilled. Get the full recipe here
Cheela
Image Source: https://grofers.com/
Cheela is actually the North Indian version of a dosa. It's as versatile by the way. You can make it will moong dal (dhuli), besan or green moong dal sprouts – the result is the same. Yummy! It's high in protein which makes it a perfect breakfast dish to serve up the family at the beginning of the day.
Dalia Upma
Dalia or broken wheat is high in protein,fibre, and iron. Dalia is extremely popular in India and is eaten in various forms for breakfast and lunch.Don't forget to check out the Dalia Upma recipe in the video above by culinary expert Chef Rakhee Vaswani.
Sabudana Khichdi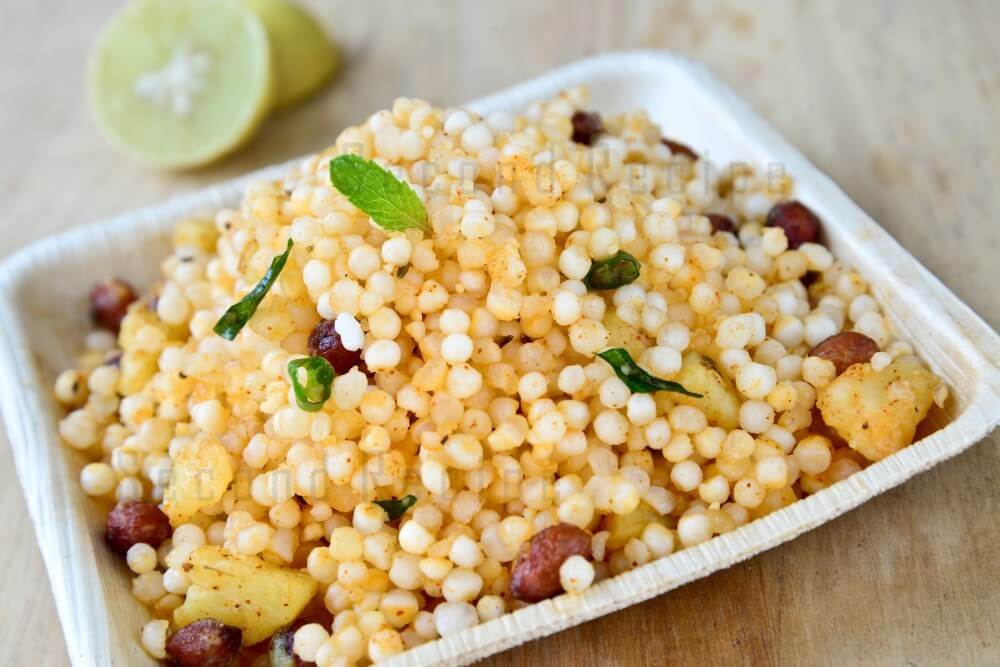 Image Source: http://www.secondrecipe.com
Sabudana or tapioca pearls make a tasty meal whether you have it for breakfas
or make cutlets out of the same. It's normally associated with Navratras and fasting. But this healthy gluten-free breakfast is one you can make through the year. With the addition of potatoes, peanuts and lime juice, this sabudana khichdi can become a family favourite.
Jowar Khichdi
Jowar is rated as one of the top 5 super healthy grains in the world. Jowar khichdi is filling and easy to put together even on mornings when time seems to fly by. The video above gives you an easy Jowar Khichdi recipe with all of the grandmom's wisdom.
Poha
Poha or flattened rice which is soaked in liquid before cooking. Don't soak it for too long though, otherwise, it will turn to mush. For those mornings when you really have no time poha is your go-to breakfast. We have a recipe which gives an interesting twist to the regular poha recipe – it used puffed rice.
Thepla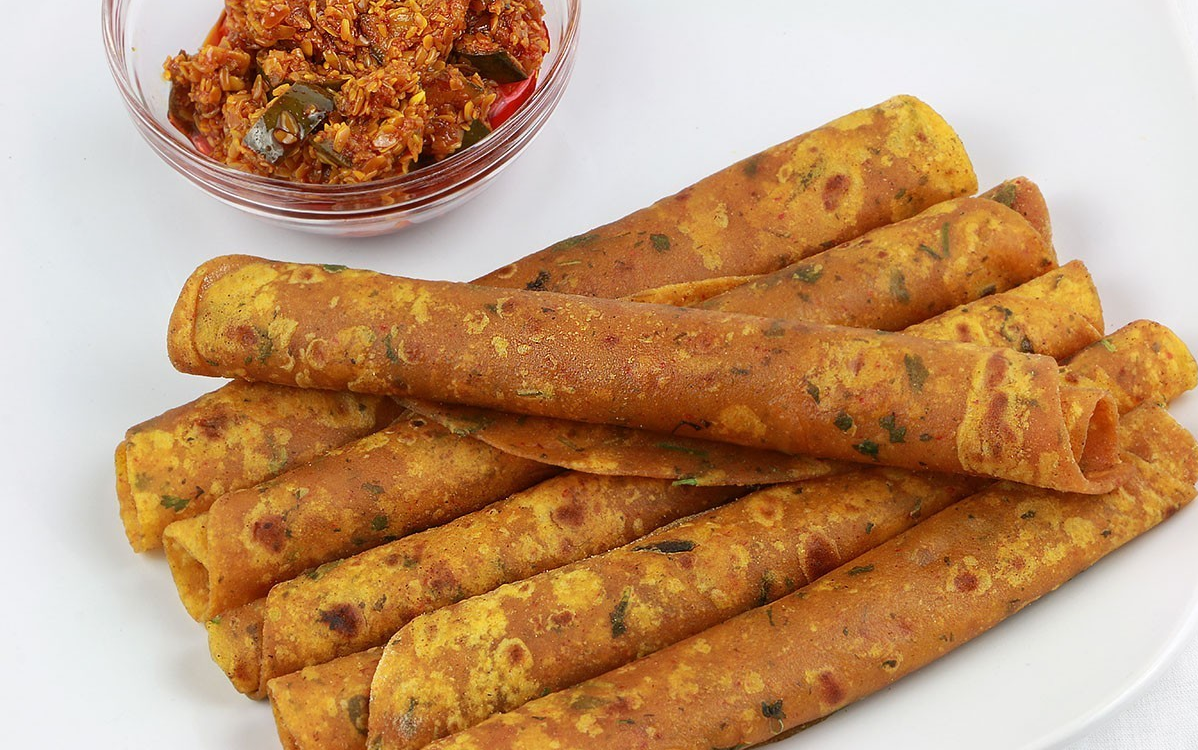 Image Source: http://www.cookingcarnival.com
Thepla is a traditional Gujarati dish made of wheat flour and fenugreek leaves. You can just eat it with curd or pickle. You can just roll it up and chomp on it. It's a healthy and nutritious Indian breakfast option.
Homemade Muesli With No Added Sugar
Muesli is a healthy option that you can play around with depending on what your family likes – nuts, dry fruits, yoghurt, almond milk, seasonal fruits etc. It's extremely high in fibre and is good for our digestive system.
Protein Rich Vegan Pancakes
These pancakes are made with buckwheat flour (kuttu ka atta), coconut oil, 100% pure maple syrup and chia seeds, Buckwheat is a gluten-free protein option which is rich in antioxidants and helps improve digestion. Great tasty and filling breakfast to start the day.
4 Ingredient Vegan French Toast
You may also like: Meal Plan # 71: 28th Jan – 3rd Feb: Healthy Eating With Poha Dhokla & Beetroot Sesame Parathas
French toast is normally made with egg. However, this recipe is eggless and is super tasty and easy to put together. Made with coconut milk. cinnamon and honey, this one is a keeper.
When you know this is what you want and have time to prep for it the night before
Jowar Paniyaram
Image Source: http://www.nithaskitchen.com
Jowar or sorghum is a millet that has been around since our grandparents time. It has now regained popularity. It's a tasty millet that is packed with iron, calcium and is gluten-free. You can make savoury paniyarams with onions and carrots or you can mash in some bananas to add flavour and sweeten it. You can make the batter the previous day so that your mornings are easier. You would need an appe mould for this and these are quite readily available. Check them out here.
You may also like: Kid-Friendly Summer Coolers From My Grandmom's Book
Idli
Image Source: https://www.pakwangali.in
This breakfast item requires no introduction. These light and fluffy pieces of heaven can be made with a variety of grains – oats, sooji, ragi, rice. You can experiment with different things every week when you make idlis. They don't take time to steam and are a healthy breakfast option.
Dosa
Image Source: https://www.tripadvisor.in
Dosa is one of the best breakfasts you can have. In the North, we normally associate dosa with lunch or dinner, but its a great breakfast or lunch box option. I grew up eating regular rice dosa. But now I know how many different varieties of dosa I can make for my kids using – ragi, oats, sooji, sathu maavu mix – add veggies to it and you have a winner combination.
Dhokla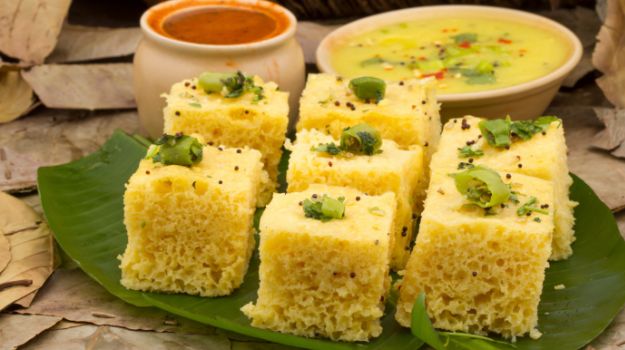 The fluffy and moist dish made of besan (gram flour) and usually served with chutney has been a personal favourite. Besan or chana dal is mixed with curd, water, turmeric and baking soda and left to ferment for a few hours or overnight and then the batter is steamed for about 10-15 minutes. Light and tasty breakfast or evening snack – whatever you feel like.
Sathu Maavu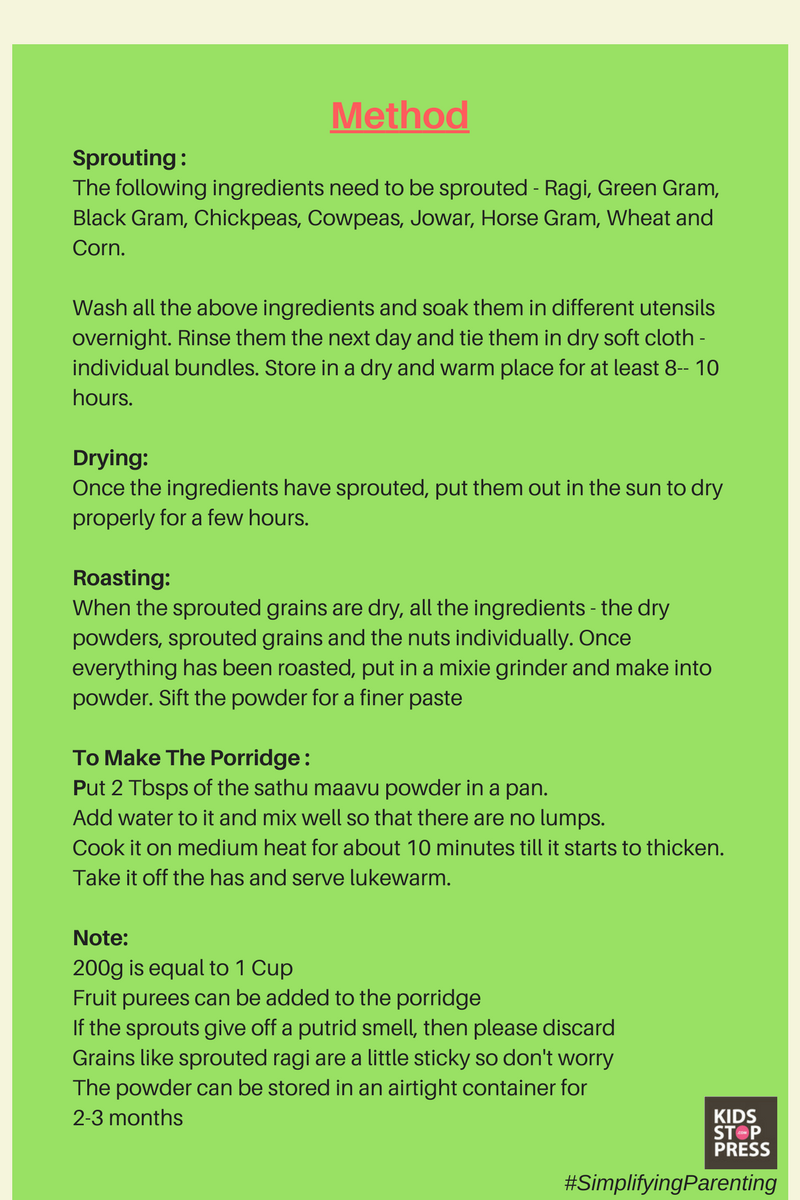 This is a slightly time-consuming recipe but well worth the effort. Sathu Maavu is an extremely healthy powder mix which is rich in protein, dietary fibre and calories. Since it's made with grains, nuts and millets it makes a filling breakfast for everyone. This sathu maavu powder mix recipe can be stored for 2-3 months if kept in an airtight container. You can make muffins using the powder to make it appealing to your little ones.
Homemade Chia Seed Breakfast Pudding