On Monday 19th January, Kate Middleton 33, made a visit Family Friends, a volunteer organization that assists families in underprivileged areas of London. Inside the mum to be removed her coat, and was seen dressed in a  blue and green floral dress with three-quarter-length sleeves, by Seraphine.
The royal duchess was seen without husband Prince William and 17 month year old Prince George.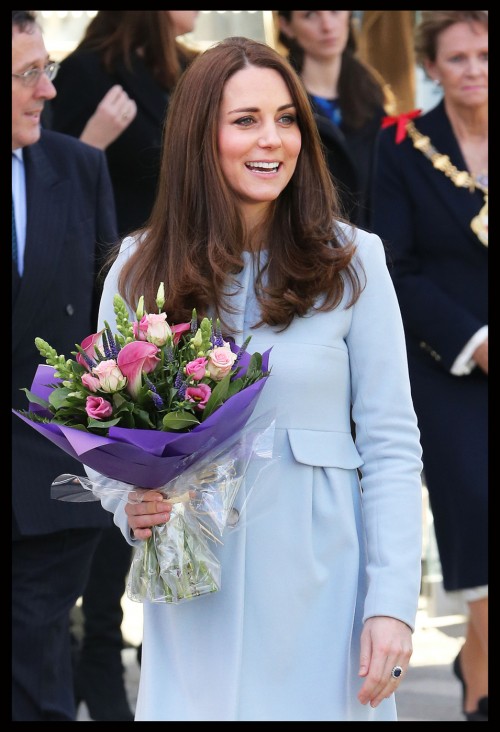 After that the radiant look mum to be opened the Kensington Aldridge Academy, a school designed to help at-risk youth succeed with education and the performing arts. The students there gifted her a xylophone for her little one.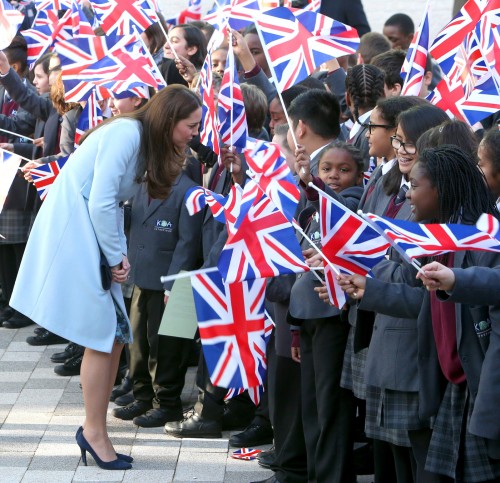 The royal lady has said that her baby is moving a lot and she can feel it kicking. However the gender of the baby is still unknown.
Before heading back, she received an inflatable duck float to help Prince George with his  swimming lessons.
You can view complete pictures here.
Here are some pictures from the Royal Duchesses's first pregnancy: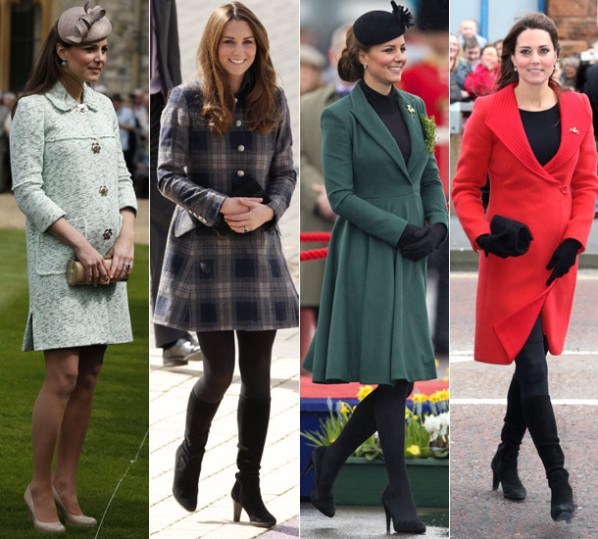 Image Source: CelebrityBabyScoop