Getting your toddler or any child to eat certain vegetables is usually such a challenging task. A lot of our food preferences stem from what foods we have been introduced to as children. Research states that our taste buds are still developing post-birth and it can take up to 8 attempts for us to develop taste buds completely for a particular kind of food.
So if your kids reject a particular food item at the first go, don't be disheartened; with a little convincing, persistence and a few tricks, your kids will begin to eat the not so popular, but very rich and fibrous vegetables. Few of these vegetables include beetroot, pumpkin, beans, peas and spinach.
You may also like: Replace One Ingredient In Your Pav Bhaji Recipe To Make It Super Healthy! (Kids Will Never Know!)
Here is the trick I use to easily incorporate these into my child's diet, or even my own – by making Vegetable Puree Rotis! The process is pretty simple and you get amazingly colourful rotis with natural colour and flavour. You can use a single vegetable or even a mix of 2-3 veggies at a time.
TIP: – Instead of directly boiling the veggies, (unless you plan to use the water in the dough or for any other purpose), you could steam them to soften them.
Mixing the puree in the dough lends the dough with the various nutritious elements of these vegetables, without lending much of an alteration in taste. These rotis are made by incorporating various vegetable purees into the dough. Scroll down for the recipe.
Red Beet Roti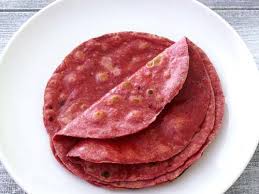 Image Source: https://www.spiceupthecurry.com
Wash, peel, dice and boil the beetroot in water for few minutes till it softens.

Strain the pieces, (keep the water aside in case it is required later on to make the dough)

Blend the beetroot pieces to make a puree.

Ad

d whole wheat atta, a pinch of salt and a little bit of oil to make a dough, just like you would for a regular chapatti.

Use the beetroot water if you need more water content to bring your dough together.

Roll it and cook it like you would a regular roti.

Add some delicious ghee on top and serve it plain, with dal or any other vegetable!
You may also like: 5 Muffins Recipes You Can Make In Less Than 15 Minutes
Green Spinach Roti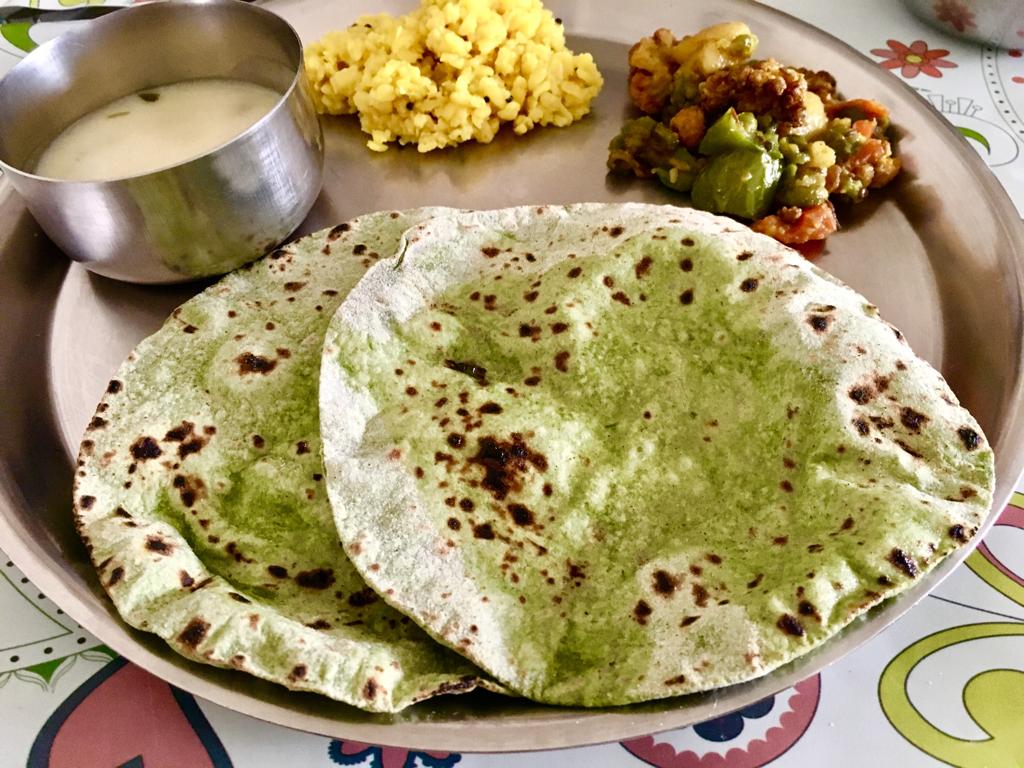 Clean and blanch the spinach in hot water for a minute.

Puree using a mixer.

Use the puree to make the dough.

Roll out and cook like you would regular rotis.
Green Peas and French Beans Roti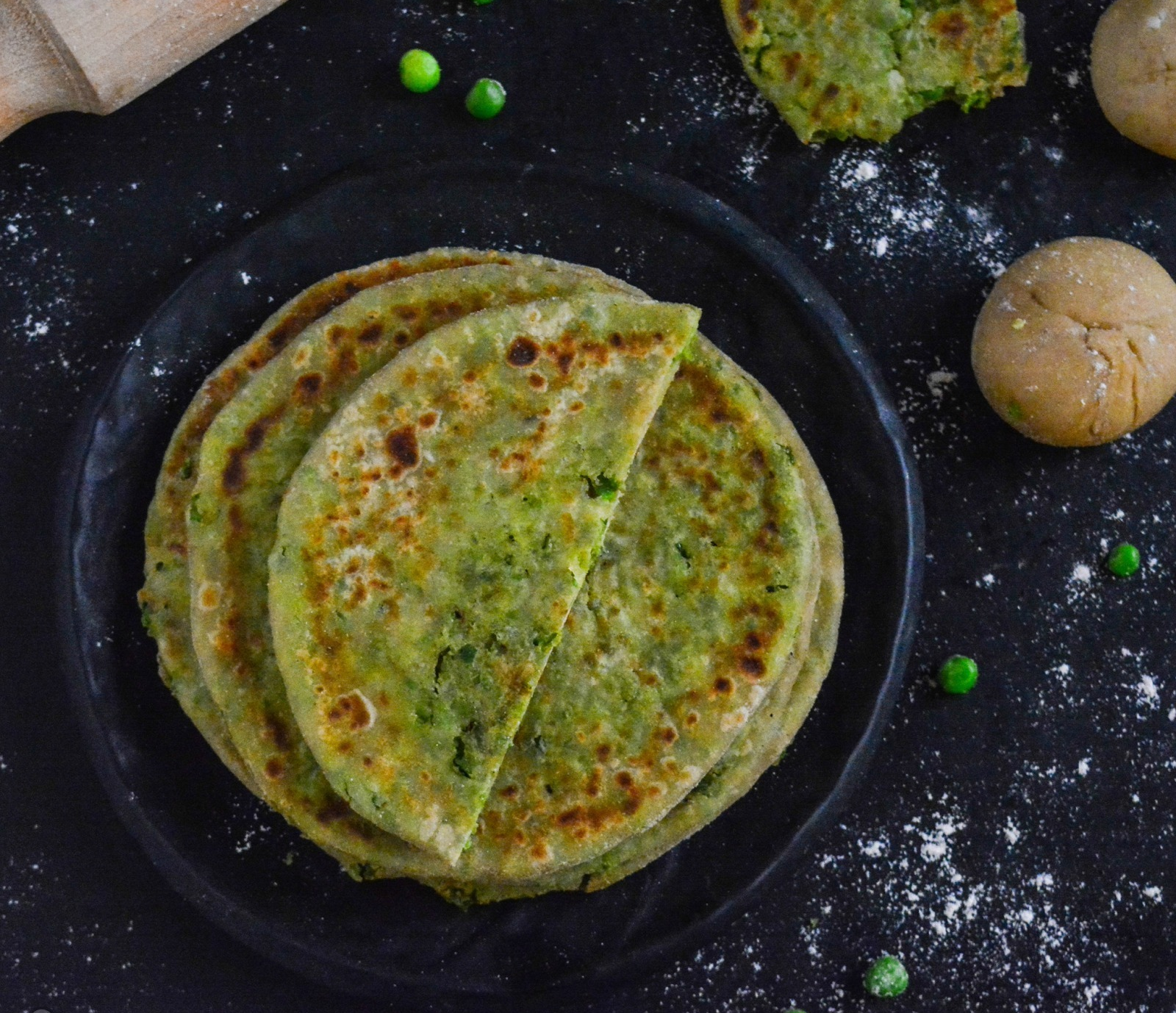 Image Source: http://cookingisfunn.blogspot.com
Wash and chop the French beans finely.

Boil the green peas and French beans together till soft.

Puree and strain to get a smooth puree.

Use puree to make the dough.

Roll out and cook like you would regular

rotis

.
You may also like: 5 Easy Soup Recipes That Work As A Meal And Your Kids Are Sure To Love!
Orange Carrot & Pumpkin Roti
Image Source: https://cookpad.com
Chop a carrot and a small slice of orange pumpkin, wash well, boil it until the carrot

is

soft.

Puree and use to make the dough.

Roll out and cook like you would regular rotis.
I began feeding my toddler these rotis the moment her gums started to harden at 10-11 months. And to my own surprise, she would sit in her highchair and pick up bits of the roti I had made for her, and chew it like a pro! colourful
She is 2 1/2 years now & while I am still getting her to try veggies in sabzi form, these She has also got my nieces (aged 8 and 10) to like these vegetable rotis, which they so sweetly demand every time they are over at our home. Rotis continue to be the primary source of vegetables in her diet.
Parents, do try this out for your kids and even for yourselves or other fussy family members who don't eat their veggies as often as they should. At the end of the day, it's just roti and it goes great with just about any curry, vegetable or even a meat dish!
Image source: https://www.vidhyashomecooking.com