Kids around the country will soon be super-excited to enjoy their Pooja holidays. Spanning over a week or two, it is going to need a lot of effort from you to entertain kids when at home! Why not plan a super quick holiday to somewhere nearby? The joy of preparing for a travel and learning to enjoy the new places is an experience for kids- and we are sure you will return with loads of selfie-moments and keepsakes!
If Bengaluru is on your radar for a while, or if you are a Bengaluru resident and still been bitten by the 'busy' bug, you need to take a break and head out to a resort for some quality time with your family. Trust us, Bengaluru has loads of amazing kid-friendly resorts and today, we list out the top 5 you need to consider. Happy Holidays!
You may also like: DIY | Travel snacks for Indian kids
Guhantara Resort
India's first underground resort has been made with a different theme all over. The cave resort has everything planned to keep everyone busy – from rain-dances, tunnel trekking to tons of outdoor games. Their spa is one of the most sought after facilities by the crowd. Perfect place to unwind.
Location: Kaggalipura
Website: Guhantara
Olde Bangalore Resort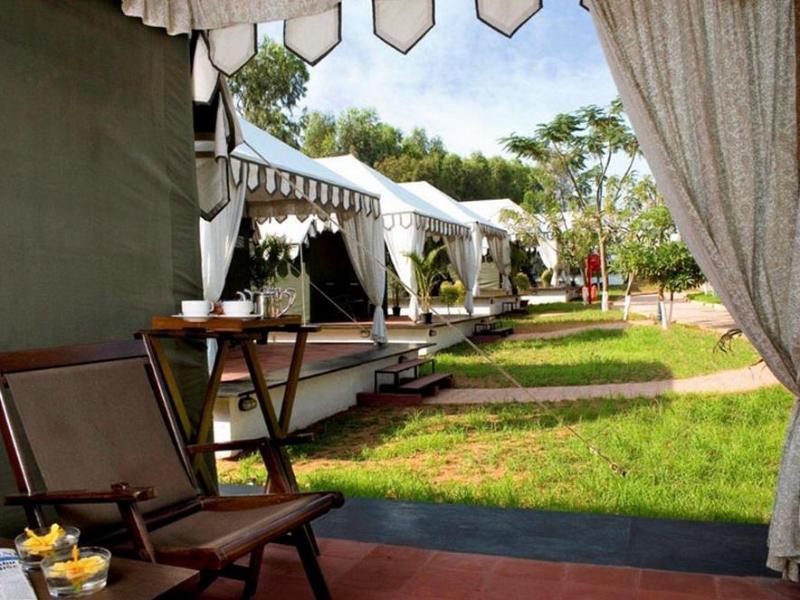 Waking up to birdsong and sleeping to the sound of silence are luxuries now possible only at Olde Bangalore. The entire experience will take you back into time. They have a children's park and lots of games & activities to keep everyone busy. Great place to relax and recharge your batteries.
Location: Tarabanahalli
Website: Olde Bangalore
Silver Oak Farm Resort
What's not to love about sun-kissed views of the mountains, orange rays falling on the meadows, morning mists and a walk in the fresh cool morning breeze! It cannot get better than this. Silver Oak organizes activities like fun farm activities, bird watching, trekking, and golf. A good way to enjoy the weekend in nature's lap!
Location: Chickaballapur Dist
Website: Silver Oak Farm
Mango Mist Resort
If an individual wants to relive the golden memories of the childhood, which at some point would have been spent in mango fields amongst the early morning mist, then Mango Mist resort is the perfect place to be! They buy and cook local organic produce to whip up some fabulous food. This is an eco-friendly resort.
Location: Anekal Bannerghatta Road
Website: Mangomist
Urban Valley Resort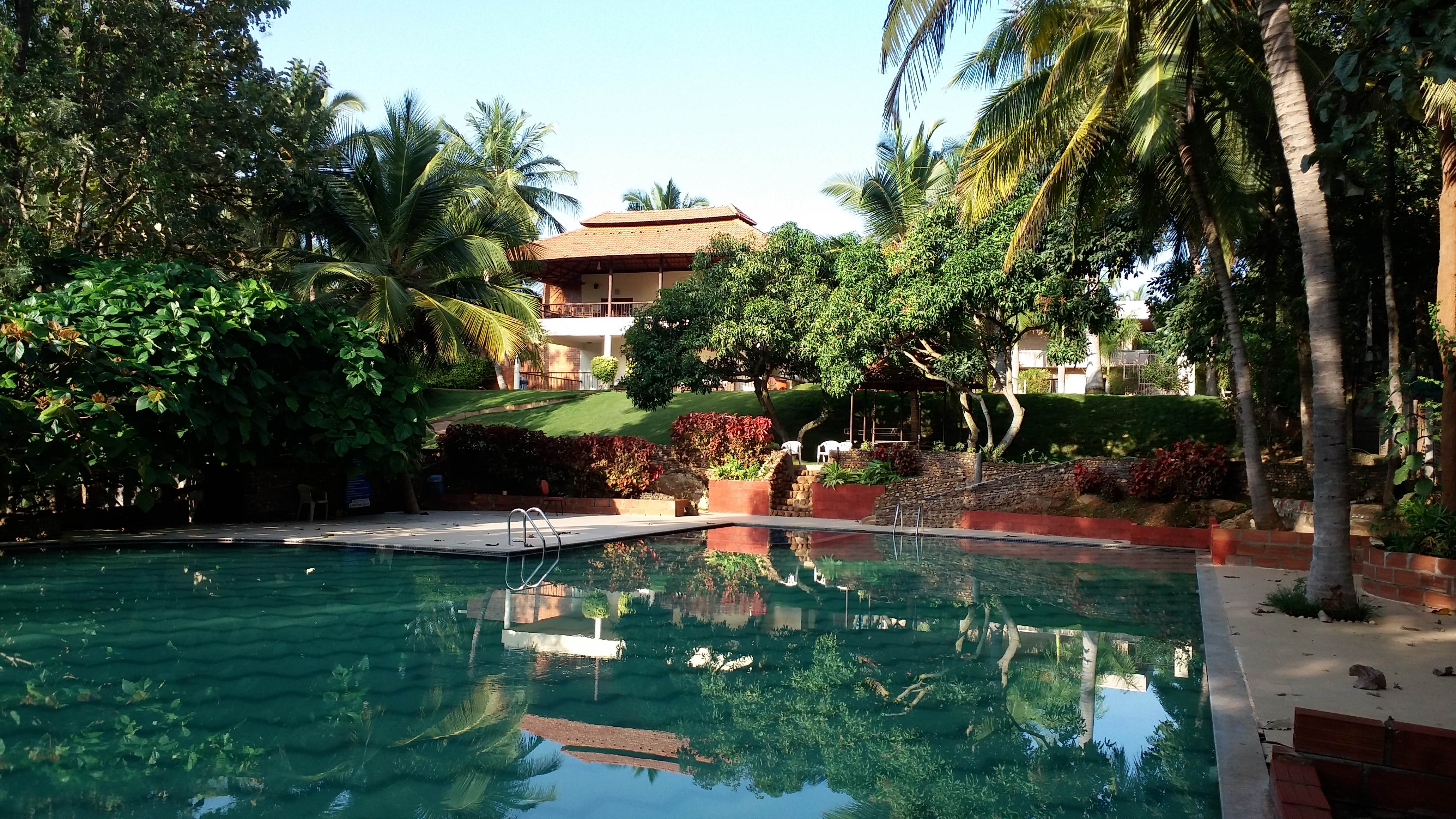 Urban Valley is a lakeside resort offering an exciting range of aqua adventure activities. The resort offers accommodation along with water activities spanning adventure and leisure activities. Activities are also open for beginners, non-swimmers and kids above 5years.
Location: Kanakapura Main Road
Website: Urban Valley
Discovery Village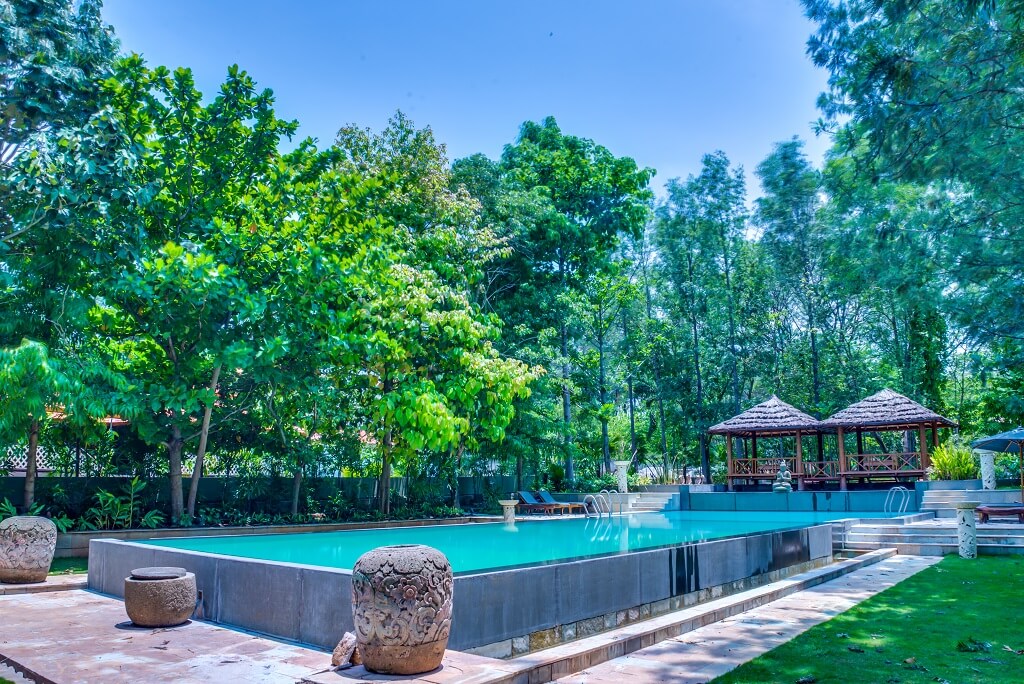 Discovery Village is a cluster of charming farm location, ideal for a family retreat. Surrounded by rocky cliffs and hills, it boasts activities for kids like swimming, archery, basketball, paintball, and zorbing to name just a few.
Location: Kanakapura Road
Website: Discovery Village
You may also like: This Heart-Warming Movie On Farm Animals Is What You Need To Watch With The Kids This Weekend