It takes a village to raise a child, but it definitely takes two to parent. Among the people I admire the most are single moms and single dads, because I have no clue how they do it! According to a recent study done by Himalaya Baby Care, the situation that only moms parent and fathers don't has really changed. Their findings reveal that 63% of modern dads are actively involved with doctor's appointments and vaccinations. Something that was hitherto strictly considered to be in the mother's domain.
There are many instances in my life where nature and society made it crystal clear to me that it takes two to parent. I remember the first time I got a positive on my home pregnancy test. At that moment, with a hundred million thoughts whizzing through my head, there was only one person I wanted to share the news with – my husband. Not in a mushy, saccharine sweet, filmy sort of way but more because I knew we were in this together. He was my partner in crime, and the one who was going to have to bear my hormonal onslaught for the next nine months. That was my first clue.
Later, at the doctor's office while we rattled out our joint family history, illnesses, birth defects, red flags, not-so-red flags, and anything else we could think of,  I remember the doctor telling us that it was important to get all of this down because the baby was going to literally be a product that combines the best (or worst!) of the both of us. That was my second clue.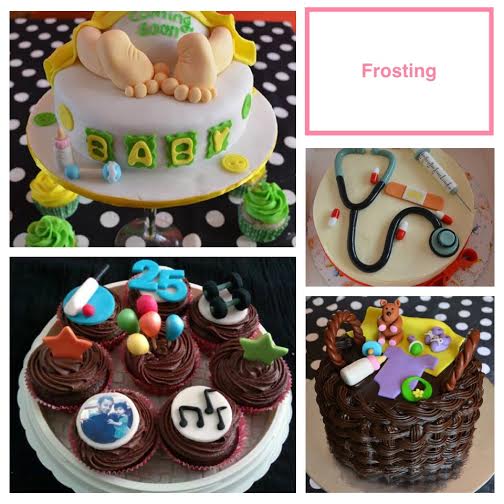 Image Source: sciencenews.org
Every month I would share with him inane details about our growing baby. What size the baby was this week, what organs it was growing, what was happening to my body, Â and other minutiae that a father to be, honestly, doesn't want to know.
Through sleepless nights and a gazillion feeds. Through all the insane parental debates (alright fights!) at baby stores about which brands to buy. Should we be those parents who invest thousands in hypoallergenic, organic, breathable cotton sheets, or just go with plain old, good, Indian cotton sheets. Should we be those parents who don't allow visitors to touch our baby or should we be share our joy and allow anyone to hold him? So many questions and at every point we were at opposite ends! This parenting thing was obviously not turning out too well for us!
Image Source: idiva.com
Make no mistake. There will be fights, there will be days filled with anxiety. There will be days when the tiny bundle of joy that fits in the crook of your arm will make you doubt yourself almost every single minute. There are days when we were astonished at how a teeny-tiny baby could bring so many tiny storms between two self assured adults. But at the end of the a long day when I would see my husband walk through the door and take the baby from my hands just so I could take a break, I knew how much I depended on those extra pair of strong arms. Diaper changes, baths, vaccination appointments, and messy fruit purées all needed an extra set of hands and my partner in crime was right there to share the load.
It does take two to parent. Don't let anyone fool you into thinking otherwise.
Don't forget to follow us on Facebook, Twitter & Instagram or subscribe to our YoutubeChannel for more information.
Image Source:Â www.theguardian.com