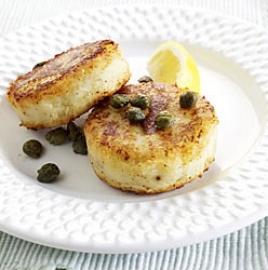 Potato Cheese Pancakes are fairly easy to dish out and does not take too much time. All our recipes are interchangeable with ingredients of your choice & what I absolutely love about being an Indian is the choice of food & ingredients that we can substitute & introduce to our children.  I actually thought of this recipe while my daughter was learning shapes in school and this was one of my attempts to continue teaching shapes. If you haven't read our different ways to introduce shapes then CLICK HERE
This one is extremely easy and again choose your ingredients well.
Ingredients:
>2 large boiled Potatoes/sweet potatoes/Yam/Pumpkin
½ cup of grated cheese or paneer(cottage cheese)
Add l Tbsp. Of Semolina flour(Rava), plus salt and pepper to taste.
Add(ginger – chilli paste of your child likes some spice.
Optional: Mint leaves paste/Rock Salt
Method:
Mix all the above ingredients and make little circular balls and flatten them out and place onto a greased, heated non stick pan. Cook until light brown on each side.
Makes 8-10 small pancakes. You could also cut it into various shapes with a knife or a shape sorter.
Serve hot with Tomato Ketchup or sour cream.