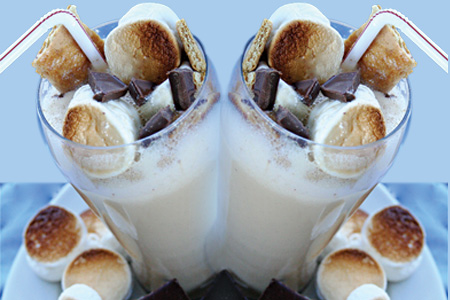 With everyone gearing up for the Holiday Season, here's a fun and cool milkshake that your little monsters will surely love!
What You Need:
Marshmallows – 8
Vanilla ice cream – 2 scoops
Milk – 1 cup
Method:
Broil 8 marshmallows on foil, turning them until browned.
Â_x008d_Make a vanilla milkshakes by blitzing the milk and vanilla ice cream together.
Add 6 of the toasted marshmallows to the mixer and blitz once more.
Top with the remaining marshmallow
You can even add bits of chocolate and serve it cool
Its that easy. All the moms can even help their little munchkins to make it. So enjoy becoming a strong superhero this festive season and scare all your worries away!
Happy Parenting!