A well-stocked kitchen pantry is extremely important for a number of reasons. It may be too hot to step out or you're exhausted after a long day at work. Looking through your pantry or fridge and seeing nothing you can use to make a meal can be quite disheartening. Also if you have a pantry stocked with some basic things -besides atta, maida and sooji – you'll be less tempted to dine out or order takeaway and may just decide to cook a simple healthy and nutritious home meal instead. Not to mention the money you will save by eating in.
Every week I make a meal plan complete with 30 meals for your family and you and the #KSPMealPlan is delivered to your inbox. Oh! Haven't you signed up for it yet? Make sure you do that soon. You're missing out on the good stuff.
The reason you should be using those meal plans is that with advance notice about what you're going to be cooking through the week, some prep ahead work and now with this list of must-haves, you're going to breeze through the week ( in the kitchen department at least)
So let's see what are the things you should keep stocked in your pantry.
Olive Oil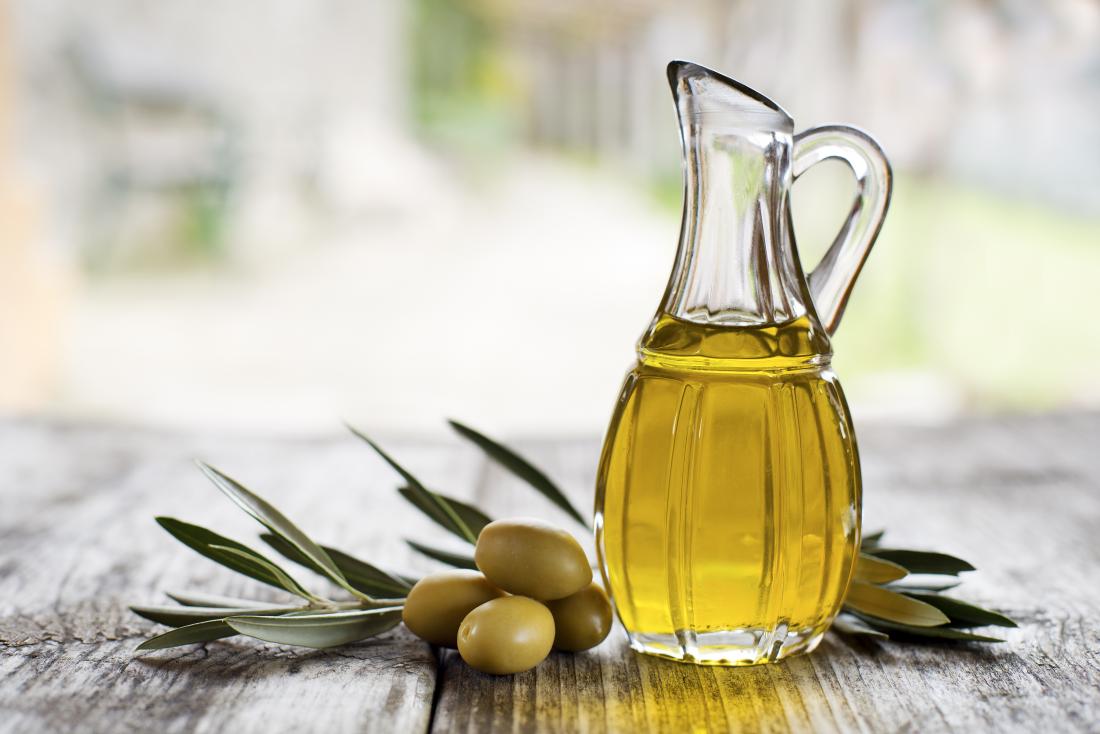 Image Source: https://healthimpactnews.com
Olive oil is a must-have oil in your pantry. Extra Virgin Olive Oil is actually really healthy as it is filled with antioxidants and monounsaturated fats. We can drizzle it on a salad or saute vegetables in it. The sabzis we make taste different and flavourful when olive oil is used instead of vegetable oil. If you haven't tried making regular food using this oil, you should give it a try. However, this oil is not for deep frying.
You can make use olive oil to quickly whip up some hummus and eat it with carrot and cucumber sticks if you're feeling peckish when you get home from work or make stuffed button mushrooms using olive oil.
Garlic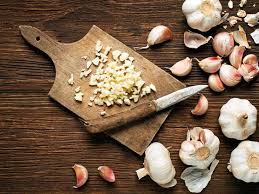 Image Source: http://steamykitchen.com
This pungent little bulb packs quite a powerful punch. You can alleviate the taste of any of your dishes by adding garlic to it. Just like the Indians, the Italians are also huge fans of the bulb. Adding a dollop of minced garlic to your sauces can change the taste. It's good for your heart and lowers your cholesterol too. Check out these hacks that you can use to keep your ginger garlic ready always. When you make Pav Bhaji, garlic is a very important ingredient, wouldn't you say? This recipe is super healthy with one sneaky ingredient.
Tomato Puree
Image Source: http://www.myvalue365.com
This one is a keeper for me and a must-have in my pantry. If I'm out of fresh tomatoes or just want to add a little extra tartness to my dish I put some tomato puree in my dish. A few spoonfuls of tomato puree can add just the right zing to your alu gobi sabzi, kali dal or keema mattar.
I've been known to make pizza sauce for the school tiffin using tomato puree when I've been late waking up on a school morning. Toss in some puree into the kadhai, add some ketchup, oregano and salt and you're done. For a quick fix, it's not bad.
Pasta & Pasta Sauce
Image Source: http://ichef.bbci.co.uk
Now with kids in the house, a bottle of pasta sauce is a must. Actually, forget the kids, a bottle of pasta sauce has saved me a lot of work when friends have dropped in unexpectedly. Making some pasta with homemade garlic bread is a quick meal and everyone loves it. Obviously, if you have time adding some greens or potato mash on the side will be an added bonus. If you've been looking for a healthy pasta sauce to make and keep, check out our Spinach Basil Pesto Pasta video here.
Rice
Image Source: https://food.ndtv.com/
In India, dal chawal is comfort food and my family and I love it. So rice has to be there in my pantry. On days when I'm rushed for time and have mealtime closing in, I make khichdi, lemon rice, corn pulao or just simple rice and dal. There are so many rice dishes out there to try and when I have company, rice dishes help fill up tummies nicely.
Lentils & Beans
Image Source: https://www.thekitchn.com/
Chickpeas, Black Chana, Lobia, Rajma along with an assortment of dals should definitely have a place in the pantry. While chickpeas, rajma and kala chana may need some pre-soaking, lobia doesn't. Nor do most dals except for dals like kali urad dal. So even if you don't feel like stepping out to get veggies, any one of these lentils can be a life-saver in a sticky situation. And you never know when the craving for Chola Bhaturas may strike you, especially when the monsoons hit. We have some excellent kid-friendly lentil recipes.
Potatoes
Image Source: http://www.potato.ie
This is my favourite vegetable in the whole wide world. Honestly, if I don't see potatoes in my pantry I get stressed. The variety of things you can make with this tuber are just too many to write down. From french fries to bhelpuri, from potato dauphinoise to alu tamatar ki sabzi, this versatile veggie should be a part of your pantry. You can actually make bhelpuri with a variety of things, but I like potatoes in everything. You can have a look at the ideas and recipes here.
Herbs like Basil & Oregano, Rosemary & Tej Patta
Image Source: https://fthmb.tqn.com
Dried herbs have a great shelf life and can add so much flavour to a dish. Tej Patta or bay leaf is added to a lot of vegetables and curries in India and gives off a nice aroma when put in hot oil. Basil, oregano and rosemary can really amp up your pasta, salads and bakes. They add flavour to your protein dishes too. The variety of herbs is huge. So stock up as per what you like cooking. You could also make your own fresh herb kitchen garden – basil, lemongrass, parsley, kadhi patta grow pretty well even in small spaces. Try out our Avocado Salsa on Toast for flavours.
Spices Besides Salt & Haldi

Image Source: http://24caratspices.com
Cumin powder, coriander powder, white pepper, sesame seeds, panch phoron, garam masala, cinnamon powder and black mustard seeds are spices I always keep stocked. Cinnamon powder for my coffee and cookies, panch phoron for all my greens and fish and the rest are spices I just don't like cooking without.
Peanut Butter
Image Source: http://media.fishtank.my
It doesn't get spoilt and tastes like heaven. So a bottle of smooth or crunchy peanut butter is essential. Peanut butter isn't just for sandwiches, even though it fits that role perfectly. You can also use it in a variety of dishes and dips, especially those with an Asian influence. It's a great source of protein so when you eat it as a spread on fruits and vegetables, you're getting a double dose of health benefits. You can make these amazing Breakfast Cookies with Peanut Butter.
Chocolate
Image Source; http://www.kingsfinefood.co.uk
Yes! This one is always there in my fridge. All of us are chocoholics in my family. So when a midnight craving (proverbial) comes along, you can make a very easy Molten Lava Cake in 12-14 minutes. You can add it as a secret ingredient to gravy for grilled vegetables or meat, the taste is exceptional. Chocolate pancakes are always a hit with the kids, so keeping some cooking chocolate and chocolate chips around is a good idea. Are you looking for an easy-peasy Molten Lava Cake
Seeds & Nuts
Seeds and nuts are packed with nutrition. Having them around can make a quick and easy snack. I keep a small bottle of roasted mixed seeds like pumpkin seeds, melon seeds, sunflower seeds & flax seed to snack on when I get hungry. Nuts like almonds and cashew can be used to make a quick pesto or even if you need to thicken your gravy. Having these in your kitchen staples is definitely helpful.
Yoghurt or Dahi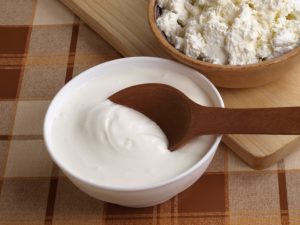 Image Source: http://i.ndtvimg.com
Most Indian homes make their own dahi. It's one of the best probiotics we can add to our diet. If you're not making your own, keep a tub of yoghurt in the house. You can substitute it for mayo or sour cream if you're looking to be healthy. Hang it for ten minutes and you can make yourself a cheesy dip to go with those packet of chips you just opened. Add some fruit puree to it and sweeten it for the kids. They'll love the colour and taste. Try this Mushroom & Bean Salad with Yoghurt recipe for something different.
Stock Cubes
Image Source: https://sc02.alicdn.com
Now I know making your own stock or broth for soup or as a base for gravy is the best thing. But there are times when I just don't have the time to wait for it to cook down. So I keep a few boxes of stock cubes in my pantry just in case I want some soup in the evening or want to flavour my couscous salad. But if you don't want anything synthetic stuff, you can make your own vegetable or chicken stock and freeze in ice trays for using later.
These are things which you'll always find in my pantry and help me with the Meal Plans we send every week. What do you stock in your pantry beside these? Tell us in the comments below and we'll add it our list.
Image Source: https://www.imagesbazaar.com